'The Raid 3' Is At Least Three Years Away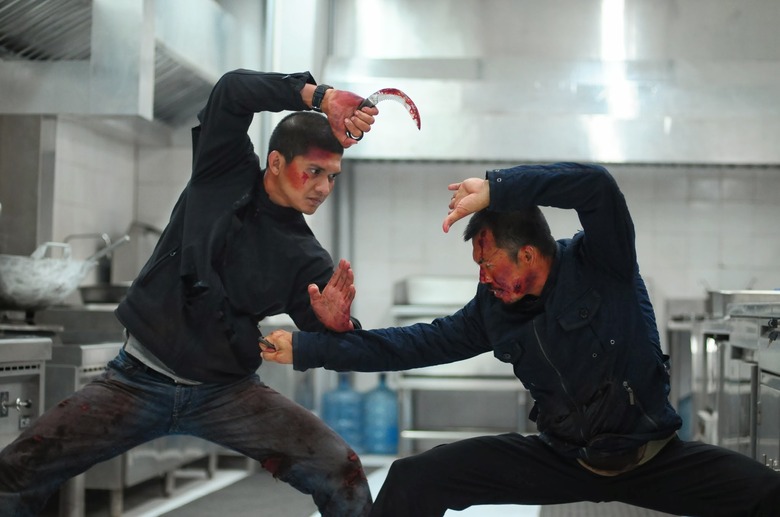 Did the bone-crunching excitement of The Raid 2 leave you dying to see the sequel ASAP? Well, too bad. Director Gareth Evans says The Raid 3 won't be happening for at least another three years.
On the bright side, though, he does have some ideas already, for whenever he decides to get the project going again. More on The Raid 3 release, plus details on what he'll be doing instead, after the jump. 
Evans served up the disappointing news on Twitter.
Just two years passed between the release of The Raid: Redemption, which put Evans on the map, and The Raid 2, but the filmmaker has been pretty clear that he's in no rush to return for The Raid 3. Here's what he told press last March, right around the release of The Raid 2:
I'm not touching The Raid 3 for a couple of years from now. I don't have any plans to do The Raid 3 within the next two or three years so I'm going to take a break from that franchise for a bit. I want to do some things outside of Indonesia for like two films, then come back to Indonesia and shoot The Raid 3.
That said, Evans does seem serious about making a The Raid 3 at some point. He's even shared a bit about the chronology of the new film. He revealed last year:
I do have a concept in mind. If this one is two hours after 'The Raid' finished, 'Raid 3? starts three hours before 'The Raid 2? finishes. So you go back in time a little and then branch off for a different story.
In the meantime, Evans has plenty of other projects to keep him busy. He's working on Blister, which he described as "my take on the contemporary American gangster story with echoes of The Wild Bunch." There's also Breaking the Bank, a U.K.-set heist film based on a true story. And The Raid fans can comfort themselves with the fact that he plans to reunite with star Iko Uwais for a non-Raid action project.