See A Promotional Poster For Joss Whedon's 'Wonder Woman' Movie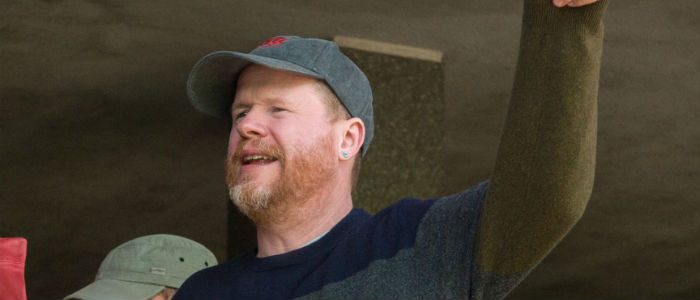 DC almost beat Marvel to the punch. Years ago, DC and Warner Bros. had recruited a then cult writer named Joss Whedon to write a script for a Wonder Woman movie. Unfortunately, the film didn't get made.
Years later, Joss Whedon went on to direct the biggest superhero movie of all time, The Avengers, and Warner Bros. is again developing a Wonder Woman movie, starring Gal Gadot and directed by Michelle MacLaren. But fans still like to imagine what Whedon's Wonder Woman may have been and now, we have a small glimpse.
A promotional poster for the would-be movie was available at San Diego Comic-Con 2005 has now made it on eBay. It's available along with artist Adam Hughes' original drawing, making the set a very exciting and rare thing. Below, check out both pieces of Joss Whedon Wonder Woman art work.
Bleeding Cool uncovers the eBay auction, which is part of a larger benefit for a comic book artist Clydene Nee. Here are the images.
Joss Whedon Wonder Woman posters
Here's the write up from the auction, giving a few more details:
This auction is for one (1) Wonder Woman artwork set by renowned comic book artist Adam Hughes, who has done work for Marvel, DC, Dark Horse and many other top tier companies. It features a color print that was created as a promo for a potential, and sadly defunct, Joss Whedon Wonder Woman movie and was available at San Diego Comic Con 2005. Also included is the ORIGINAL and signed pencil and pen sketch of the finished product. Amazing and one of a kind art pieces, a must for any Wonder Woman fan!
This and other art pieces I have for sale now are part of a benefit auction for Clydene Nee, who is suffering from kidney failure. The money will go to help support her healthcare and living expenses. Clydene has worked in the comic book industry and is a long time and loved member of the art community.
Hughes' work is a great teaser image but, unfortunately, it doesn't tell us too much about Whedon's movie. It does show he hoped to go traditional with the suit though, which fans obviously would've been happy about.
What do you think of the Joss Whedon Wonder Woman poster?