UK Theater Surprises Fans With Interactive 'Kingsman' Upgrade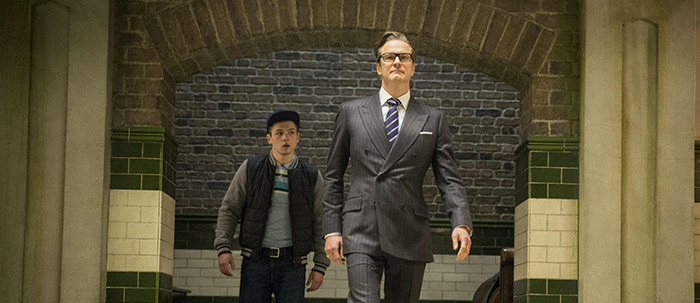 When theater attendance is declining overall, a little extra showmanship never hurts when trying to convince audience that theaters are the number one way to see a film. Food and drink, live personal appearances and quote-along events have become the obvious go-tos for most programmers. But some want to go a bit further. Take the Kingsman upgrade offered at one UK theater during a preview screening of Matthew Vaughn's film Kingsman: The Secret Service. If seeing the movie isn't enough, how about being escorted into the film though a gauntlet of stunt performers in a live action scene? Check out video below.
In truth, this video probably makes the experience look a lot more frenetic than it really was — the highlighted couple looks bemused more than exhilarated at the end. But it's a neat idea regardless, and there are fans who would be ecstatic to get this sort of treatment.
The video comes from Vue Cinemas in the UK, which hosted this event, and has Kingsman opening on January 24. Their video page explains: "On Thursday 8th January 2015, Vue cinema-goers got offered a 'Kingsman' upgrade ...but what that entailed was not entirely what they were expecting."
Kingsman opens in the US on February 13. Samuel L. Jackson, Michael Caine, Mark Strong, Jack Davenport, Sofia Boutella, and Sophie Cookson also star.
Based upon the acclaimed comic book and directed by Matthew Vaughn (Kick Ass, X-Men First Class), Kingsman: The Secret Service tells the story of a super-secret spy organization that recruits an unrefined but promising street kid into the agency's ultra-competitive training program just as a global threat emerges from a twisted tech genius.