Cookie Monster Is Getting A 'Sesame Street' Spin Off Special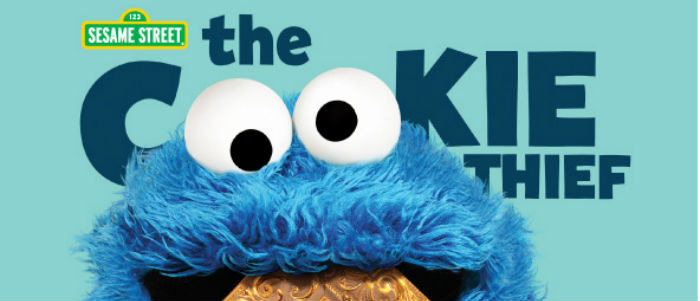 For over 40 years, the characters of Sesame Street have been delighting children everywhere. It's such a crazy, fun cast of characters and every few years, it feels like one or two of them get a moment in the sun. Big Bird had a few movies, Elmo had his tickle toy thing and now, it seems like it's the Cookie Monster's moment. PBS has announced everyone's favorite blue...thing, will star in his own special called The Cookie Thief, co-starring Rachel Dratch. Read more about the Cookie Monster special below.
PBS announced the Cookie Monster special, The Cookie Thief, at the recent Television Critics Association event. Here's how Variety describes the special, which will debut during the week of February 16.
In "The Cookie Thief," the blue-furred, googly-eyed creature will quickly become the prime suspect when works of art go missing from a newly opened cookie-art museum in the Sesame neighborhood. Cookie Monster must clear his name when a robust collection of paintings including the "Muncha Lisa" and "Girl With the Cookie Earring" comes under threat. Rachel Dratch, who held forth on "Saturday Night Live," will serve as a guest star on the program.
At the heart of the new show is an exploration of the concepts of self-regulation, including impulse control, following directions and managing emotions. "These are important skills that all kids need when starting preschool and throughout their lives," said Carol-Lynn Parente, executive producer of "Sesame Street," in a statement.
If you don't have PBS for some reason, never fret. The service will make the special available on multiple websites and on demand outlets after it airs.
It's pretty awesome that PBS is doing a spin-off like this with Cookie Monster. The idea seems so obvious and simple, it's almost crazy that it doesn't happen every month with every different Sesame Street character. Especially in our YouTube world, you have to imagine character spinoffs are probably a great way to keep the brand alive.