'The Strain' Season Two Teaser: Fight Or Die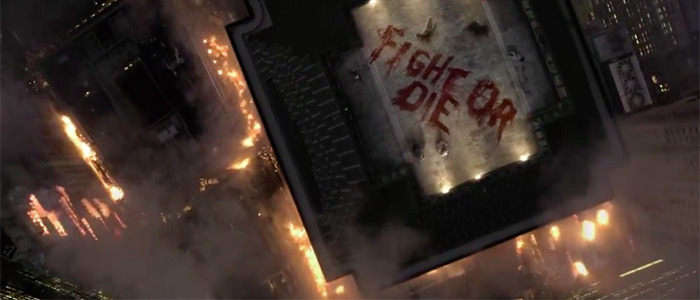 The first teaser for The Strain season 2 premiered on television recently, and is now online. This top-down flyover of New York City ravaged by vampiric infected and damaged by fires could be for a video game as easily as for a TV show. The Strain just went back into production in November, and is evidently saving a real new footage reveal for later in its promotional cycle. But the show, created by Guillermo del Toro and Carlton Cuse based on the books by del Toro and Chuck Hogan, looks like it is aiming for a bit more spectacle this time out; hopefully there will be more satisfying character explorations to go along with it. Check out The Strain S2 teaser below.
One thing to note about this season is that Guillermo del Toro will not be directing an episode, as he's busy with Crimson Peak and Pacific Rim 2. But if the scripts make some extra effort in the right direction, that might not matter.
The Strain will be back on FX during the summer of 2015.
John Landgraf of FX said last year,
We've never had any doubts about 'The Strain.' Working with Guillermo del Toro, Carlton Cuse, and the brilliant cast led by Corey Stoll has been everything we had hoped it would be and more. It is thrilling when you have a show that is a creative and commercial hit, which is a rare accomplishment in this increasingly crowded marketplace. We look forward having it on FX for as long as Carlton, Guillermo and Chuck Hogan need to tell this epic tale.