Watch Video From The Steve Jobs Movie Set, Filming At The Garage Where First Apple Computer Was Built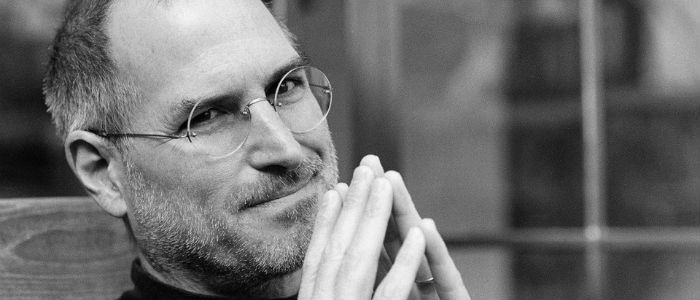 After years of build up and months of back and forth, Danny Boyle's Steve Jobs movie written by Aaron Sorkin is finally in production. News trucks caught the film setting up shop at Steve Jobs' old home in Los Altos, California over the weekend. There, they dressed and shot Jobs' garage, where he and Steve Wozniak began the Apple empire. Below, watch a video from the Steve Jobs movie set.
Thanks to CBS San Francisco for the Steve Jobs movie set video.
Steve Jobs Movie Set video
src='http://CBSSF.images.worldnow.com/interface/js/WNVideo.js?rnd=673082;hostDomain=video.sanfrancisco.cbslocal.com;playerWidth=620;playerHeight=349;isShowIcon=true;clipId=11044386;flvUri=;partnerclipid=;adTag=News;advertisingZone=CBS.SF%252Fworldnowplayer;enableAds=true;landingPage=;islandingPageoverride=false;playerType=STANDARD_EMBEDDEDscript;controlsType=overlay'>
href="http://video.sanfrancisco.cbslocal.com" title="">
Basically, there's not much going on in the video, but the news is able to pick out a bunch of very specific set dressings for the garage that place it in the 1970s, when Jobs and Wozniak were working in the garage.
If the location looks familiar, the 2013 Jobs movie starring Ashton Kutcher and Josh Gad also shot in this location but the people who live on this street say this production is much bigger.
Universal will distribute the film, which stars Michael Fassbender and Seth Rogen. Katherine Waterstson and Jeff Daniels also co-star. No release date has been set. However, the news report does state the film will be in production through April all over the Bay Area. You'd imagine that would place the release towards the end of 2015 in awards contention if it's as good as the pedigree suggests.
On a slightly unrelated side note, can we all agree the best part of this video is when the lead anchor says she doesn't know who Michael Fassbender is? Is really still that unknown? Inglourious Bastards, 12 Years A Slave, Prometheus, X-Men, 300, he's starred in several huge movie.Will this Steve Jobs biopic this will really be his first, big break out actor performance? Seems a little crazy.
What did you think of the Steve Jobs movie set video?