'Underdogs' US Trailer: Foosball Players Come Alive To Save A Town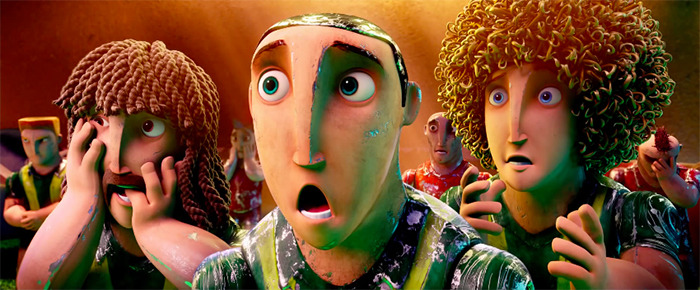 Director Juan Jose Campanella (The Secret in Their Eyes) made an animated foosball movie a couple years ago, called variously Metegol and Foosball, and The Weinstein Company will release the movie in the US this spring under the title Underdogs. Along with giving the film that new title, the Weinsteins have dubbed the movie with an English-language voice cast that includes Matthew Morrison (Glee), Ariana Grande, Nicolas Hoult (X-Men: Days of Future Past), Bell Thorne (Blended), Katie Holmes (Batman Begins) and John Leguizamo. You can see a new Underdogs US trailer, featuring work from that voice cast, after the break.
Underdogs is based on a short story by Roberto Fontanarrosa called Memoirs of a Right Winger. The script is from Eduardo Sacheri, Gaston Gorali and Axel Kuschevatzky — Sacheri also wrote Campanella's Oscar-winning film The Secret in Their Eyes.
Trailer via TWC. Underdogs opens on April 10.
From Academy Award® winning director Juan Jose Campanella comes UNDERDOGS, an animated comedy with a little bit of magic and a whole lot of heart. Jake (Matthew Morrison) is a shy, but talented, foosball player. His passion for the game is rivaled only by his love for free-spirited Laura (Ariana Grande). With her encouragement, he beats the town bully, Ace (Nicholas Hoult), in a foosball game. But everything changes when Ace becomes the world's best soccer player and returns years later to turn their village into a new sports stadium. He starts to destroy everything and kidnaps Laura in the process. Just when it looks like all hope is lost, the toy figures from Jake's foosball table come to life. He and the players embark on a wild adventure to save Laura and reclaim their village. With the help of his team, his town, and a little bit of magic, Jake will try to save the day.