Marvel To Make Comic Book Sequel To 'Guardians' Post-Credits Scene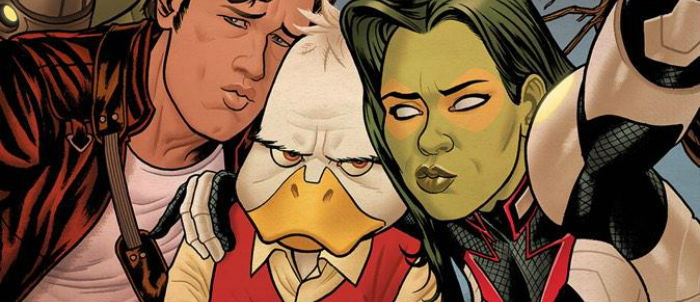 How did Howard the Duck end up in the clutches of The Collector in Guardians of the Galaxy? Fans will find out later this year as Marvel Comics is writing a comic book story as a sequel to the Guardians of the Galaxy post-credits scene where Howard is revealed as one of The Collector's prized possessions. Read more about the upcoming Howard the Duck Guardians of the Galaxy comic book story below.
Marvel made the announcement that the Howard the Duck Guardians of the Galaxy story will take place in Howard the Duck #2, the cover of which you can see below.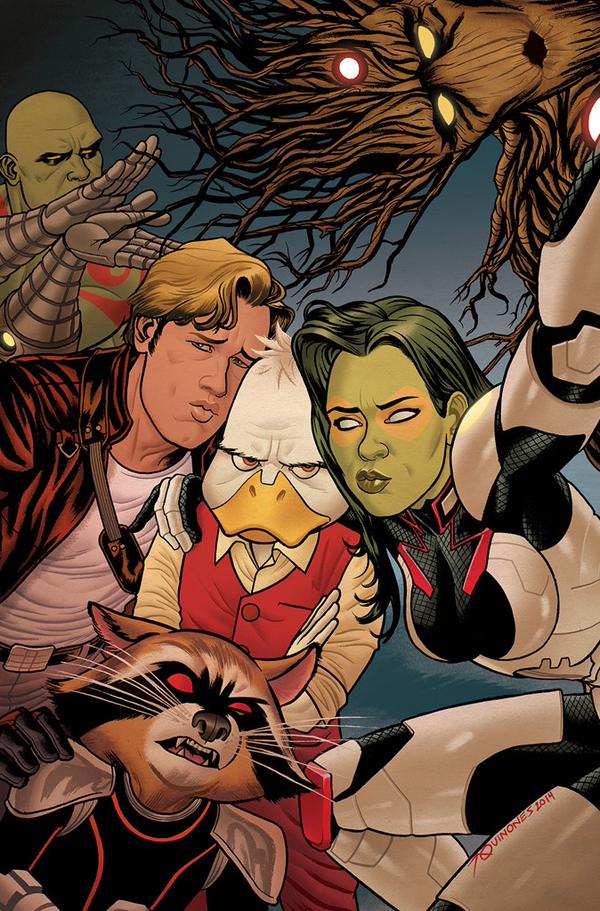 Here's the official synopsis via Hollywood Reporter:
Howard's first big case has taken him across the universe and landed him in the clutches of The Collector! But he's not alone as the very popular Rocket Raccoon is a prisoner as well! Have you ever seen a comic book sequel to a post-credits scene in a movie? Well, you will now!
Obviously, that's not going to be some kind of tie in with the Marvel Cinematic Universe but it's certainly a good way for Marvel to raise some awareness for their new Howard the Duck centric comic, written by Chip Zdarsky with art by Joe Quinones. It kicks off in March and the Guardians issue will be in April.
In an interview with Entertainment Weekly, Zdarsky and Quinones talked about the tone of the new series:
Quinones: I think we're going for something a bit more grounded here. We really wanted to explore Howard's pain and loneliness, and how he expresses his outsider frustrations with extreme violence. Kidding! It's definitely meant to be funny. I'm a big comedy fan, so expect a lot of visual gags throughout. Chip and I have already been brainstorming some on the subject.
Zdarsky: Expect a humorous tale of time and sexuality! I've basically just copied Matt's first three Sex Criminals scripts and replaced characters with Howard and some C-level superheroes. I think it's going to be fun! We'll get to explore the Marvel Universe with a very short tour guide and a very good artist and me, a man who dresses as Garfield on the weekends.
What do you want to see from this specific Howard the Duck Guardians of the Galaxy storyline?