Star Wars Bits: George Lucas Has Seen 'Force Awakens' Trailer,' Mark Hamill Talks Millennium Falcon, 'Star Wars #1'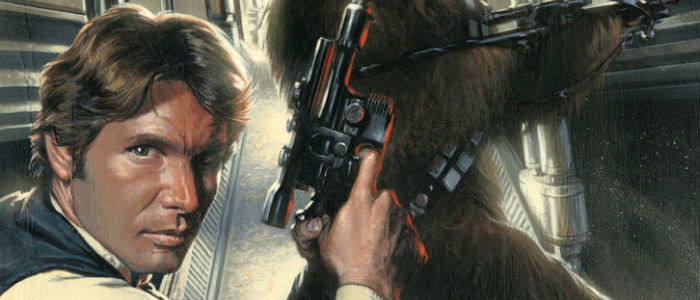 Comic book, TV shows and of course The Force Awakens are all covered in this edition of Star Wars Bits. Below, read about the following:
Mark Hamill reveals he boards the Millennium Falcon in Star Wars: The Force Awakens.
A UK reporter uncovers several young actors reportedly cast in The Force Awakens.
George Lucas has now seen The Force Awakens teaser trailer.
Oscar Isaac uses a surprising word to describe Poe Dameron.
Check out the Star Wars #1 Loot Crate variant cover.
Is there a Force Awakens easter egg in Star Wars #1?
Watch a featurette on Star Wars #1.
See sketches from Kanan: The Last Padawan comic.
Is there a Lando Calrissian comic coming out too?
Will Marvel do comics set between Return of the Jedi and The Force Awakens?
Read the titles of some upcoming episodes of Star Wars Rebels.
The George Lucas Museum may end up in LA if Chicago doesn't work out.
Three rumored pieces of Star Wars: The Force Awakens concept art leak.
Mark Hamill is out talking about his latest film, Kingsman: The Secret Service, and of course is getting asked about Star Wars: The Force Awakens. Most of what he's saying isn't new, but Extra TV got him to divulge a cool little tidbit – that Luke once again boards the Millennium Falcon in the film. Or, at least Hamill walked aboard during filming. You can listen to Hamill talk about what that was like at this link, but here's the quote:
I can't describe the feeling... the déjà vu of walking onto the Millennium Falcon, remembering all these details that they've gotten exactly right... It still seems surreal to me and hard to believe it's actually happening.
With principal photography on The Force Awakens completed, it's funny that we're still hearing about actors cast in the film. But alas, we are. UK journalist Lizo Mzimba found out that an actress named Amybeth Hargreaves is playing a female Stormtrooper in the film. Whether or not we'll see the actress, if she's doubling someone or something else, is unclear. But the role is listed on her resume. Read more at Star Wars Underworld.
Also of note, Star Wars 7 News found a longer list of people who have small roles/jobs on the film. Visit that link to read about it.
A few weeks back, George Lucas said he hadn't seen the trailer for Star Wars: The Force Awakens. Well, he couldn't resist and finally did watch it. The New York Post asked him about it and Lucas coyly responded: "I saw the trailer. I saw it in a theater because I don't watch movies online....Yeah, it was intriguing."
"Intriguing" is the word I'd use for this quote from Oscar Isaac too. Talking to The Latin Post, the actor said the following about portraying Poe Dameron in The Force Awakens:
With "Star Wars" it was about creating a believable person in this massive fantastic universe.
Marvel's Star Wars #1 came out last week to lots of excitement, mostly over the great story but also the hundreds of variant covers. One of the final covers to be revealed was the one below, available exclusively via Loot Crate. The last day to grab on is Monday, read more at this link. (Also of note, the issue is going into a second and probably even third printing.)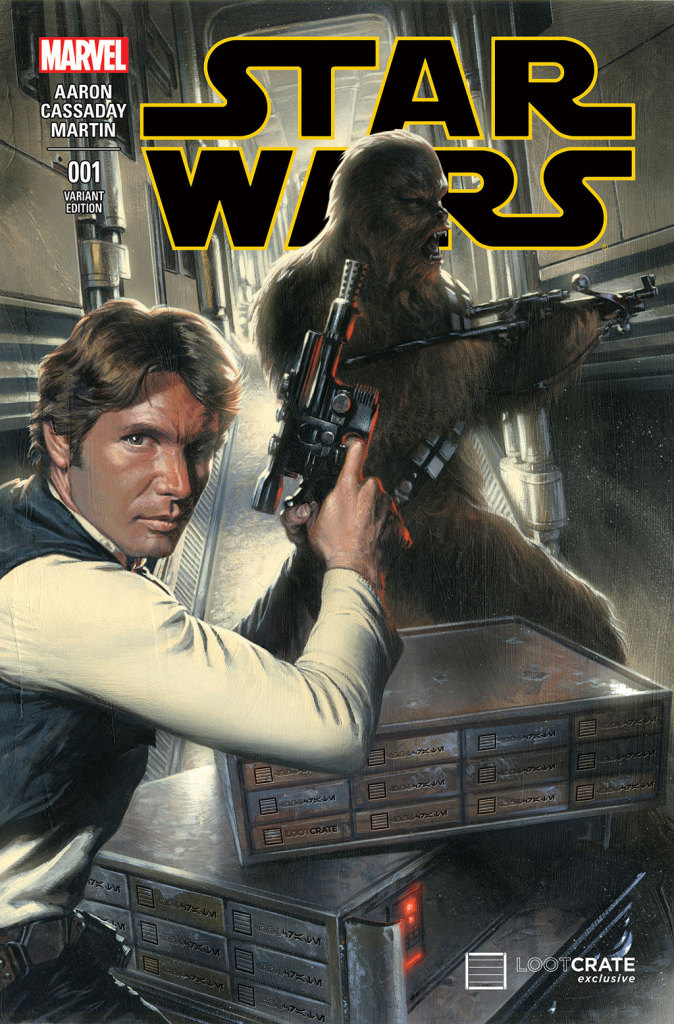 Star Wars #1 also has, what we believe, is a small easter egg for The Force Awakens in it. The below image, captured by JediNews, appears to reveal a character we know is in the sequel, as per J.J. Abrams' first set video. Very interesting.
One more Star Wars #1 thing. A featurette, via SW Underworld:
Another Marvel comic coming soon is Kanan: The Last Padawan, which will tell the story of the Star Wars Rebels character before he teamed up with the crew on The Ghost. It'll be out this April. Star Wars.com has more info including some cool sketches of what the younger version of the character will look like: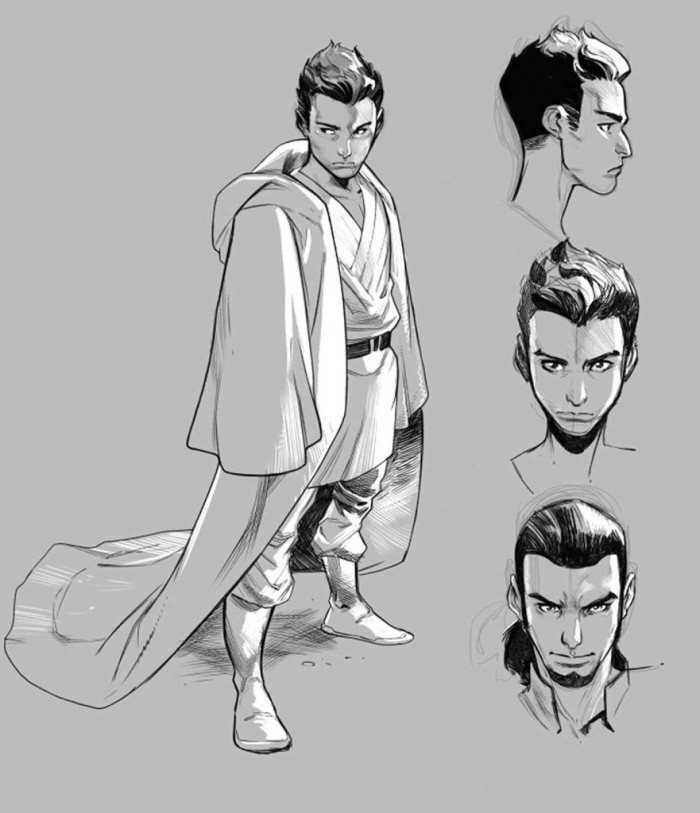 Speaking of comics, Bleeding Cool is hearing a rumor that they might be doing a Lando Calrissian series in the future as well. No details other than that but, Lando is definitely a character fans would love to learn more about.
With all the success of the Marvel Star Wars comics, a good question becomes what other time periods might these comics tell stories in? One big one is the time between Return of the Jedi and The Force Awakens. When Comic Book asked David Gabriel, Marvel's SVP of Sales & Marketing, about that, he replied with "Uhm...these are not the droids you're looking for." Interesting.
Star Wars Rebels is back Monday January 19 with the highly anticipated Lando episode, Idiot's Array. But Making Star Wars has what they believe are the titles of some of the other upcoming episodes. No spoilers here, just some interesting phrases:
Monday, February 2 – Episode 112 – "Vision of Hope"
Monday, February 9 – Episode 113 – "Call to Action"
Monday, February 23 – Episode 114 – "Rebel Resolve"
The George Lucas Museum seemed set to go into Chicago in the coming years, but political pressures have put that into question. In a new interview, Lucas himself said that if Chicago doesn't happen, Los Angeles could still be a viable contender. Read more in the Los Angeles Times.
Finally, while we can't validate their legitimacy, Star Wars Underworld has posted three possible pieces of Star Wars: The Force Awakens concept art. If they're true, obviously there are spoilers there. Big ones. But we don't know for sure if they're real or not so keep that in mind.