Frank Darabont Leaves 'Snow White And The Huntsman' Prequel; Emily Blunt In Talks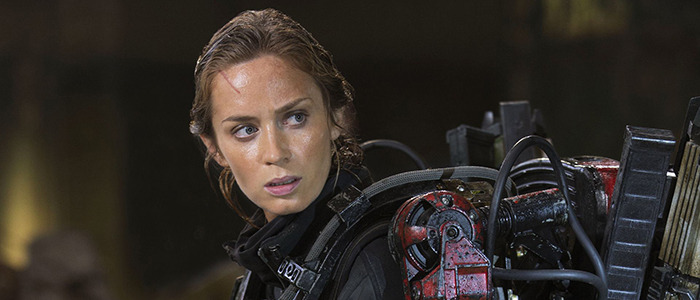 We hope you weren't too excited about the idea of Frank Darabont directing the Snow White and the Huntsman prequel, because that is no longer happening. The movie is happening, just not with Darabont as part of the package. The director dropped out of the endeavor this week. So now there's The Huntsman, as the movie is called, with Chris Hemsworth set to return, but no Snow White (originally played by Kristen Stewart). But despite the fact that Darabont won't direct The Huntsman there is good news, as a new lady villain is in the wings, with Emily Blunt in talks to play her.
The Wrap reported both Darabont's departure and Blunt's arrival. The site says that Darabont" abruptly left the high-priority project" earlier this week, and that Universal will hire a new director next week.
All we have as a reason for Darabont's departure is that old bugbear "creative differences." Darabont did write the current draft of the film, based on earlier work by Craig Mazin and Evan Spiliotopoulos.
Hemsworth returns as Eric, the man who helped Snow White stay alive in the last movie. Now he has to go in search of a stolen magic mirror "forcing him to face not only his past but the evil Snow Queen" who has a grudge against Eric for the his role in taking action against the Snow Queen's sister Ravenna. Charlize Theron is set to return as Ravenna, and since the new film is a prequel, the end of the story in the previous film is no real obstruction to her return.
Blunt would play the Snow Queen.
The Huntsman is set for release on April 22, 2016.