NBC Blames Allison Williams And Christopher Walken For 'Peter Pan' Flop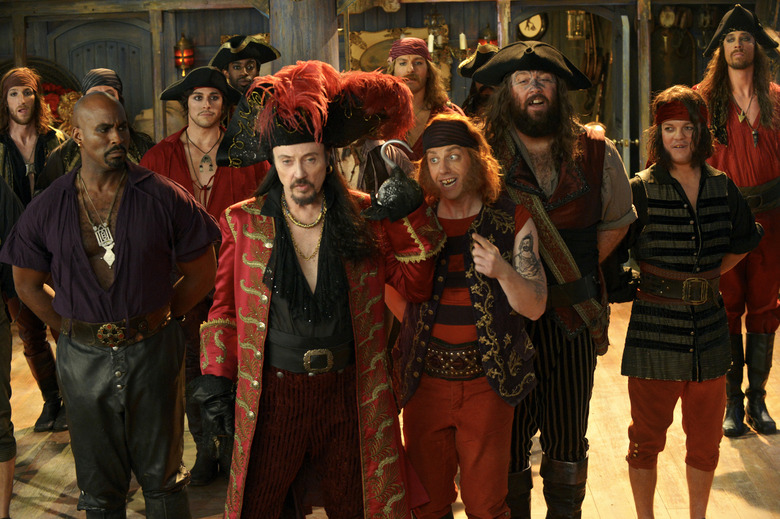 Last month's Peter Pan Live got plenty of attention, attracting some 9.1 million viewers, but it was still a step down from 2013's The Sound of Music Live, which got 18.5 million. And according to NBC, it's all Allison Williams and Christopher Walken's fault.
The network blamed the actors' lack of star power for the ratings tumble, arguing that Carrie Underwood was what drew in audiences the year before. More on the Peter Pan Live flop after the jump. 
NBC chairman Robert Greenblatt offered his theories on what went wrong with Peter Pan Live during a TCA press tour presentation:
In spite of the fact that there was a lot of critical negativity, I think Carrie Underwood was an enormous amount of draw for The Sound of Music. That kind of big star helped bring a bigger audience, and it was the first one, and The Sound of Music was a classic, also. Peter Pan's not as well known as a show. It's a known fairy tale, but not as well-known a show. We didn't have stars that were as big as Carrie. I loved what Chris[topher] Walken and what Allison [Williams] did, but I think stars would bring a bigger number.
Greenblatt probably isn't wrong about bigger names attracting more viewers. Williams is a rising star, but Underwood is an established one with a devoted fanbase. Still, it seems silly to fixate on star power, as if plugging in any random A-lister (or, more realistically, any random B-lister) could solve NBC's problems.
Indeed, NBC's determination to land a star may have hurt Peter Pan. Walken felt like stunt-casting, and that impression didn't dissipate after his confused and half-hearted performance. Christian Borle, who played Hook's right-hand man Smee, probably would have been a stronger choice, but he doesn't have the name recognition that Walken does.
Personally, having sat through both of NBC's live musical productions, I think the better explanation is the one Greenblatt tosses off in passing — Peter Pan just isn't as well known as The Sound of Music was. (True, most of the audience knows Sound of Music as a movie, not a stage show, but they're similar enough for these purposes.)
Whatever the case, NBC isn't entirely discouraged by the Peter Pan Live numbers. "Look, 10 million viewers on a Thursday night for a musical that's 60 years old is great," said Greenblatt. "We have no regrets about it." In fact, they're already making plans for the next live musical production, which will be either The Wiz or The Music Man.