Focus Features Backs Jeff Tremaine's Motley Crue Biopic 'The Dirt'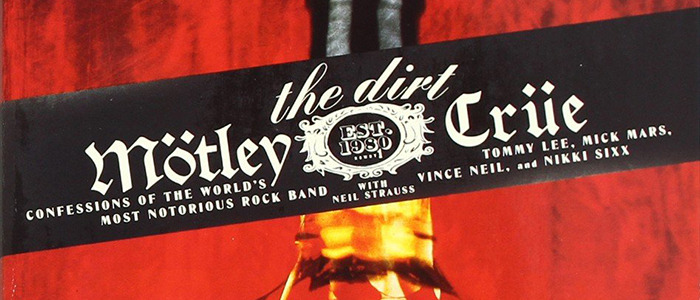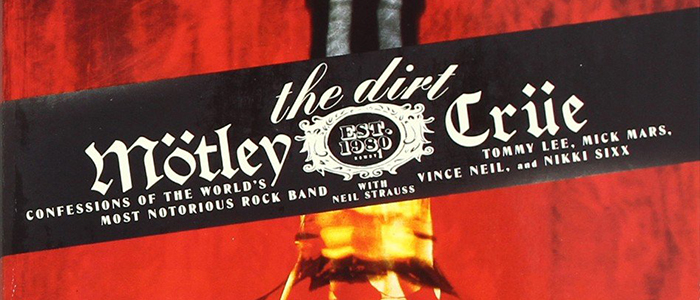 A film based on The Dirt — the tell-all story of hair metal/rock band Motley Crue as dictated by the band members — has been in development for years. We've heard of a few big talent attachments, but no development effort has ever amounted to much. At this point there's a script by Rich Wilkes and Tom Kapinos, about which I've heard quite a few people say very positive things, and the attachment of Jackass director Jeff Tremaine. And that's how things have been, since Tremaine's involvement was announced in late 2013.
Now there's some forward movement, as Focus Features will back The Dirt movie.
THR has the news about Focus picking up the project. Paramount was developing The Dirt for a long time, and there was a point where that studio had Larry Charles attached to direct. That's one version that never went anywhere, obviously.
The site also says "Focus is promising a "Dr. Feelgood" movie that will be outrageous, larger-than-life depiction of the band's high (and low) life." The band members are involved as co-producers, and there is a whole host of other producers that includes Julie Yorn, Erik Olsen, and Allen Kovac as producers and Chris Nilsson, Steven Kline, and Rick Yorn as exec producers.
There's no word on casting yet. There are a lot of entertaining aspects about the original book, which tells a story that is just as grimy, drunk, indulgent, and messed-up as you'd hope the story of Motley Crue would be.
The book also does a great job of preserving the individual voice of each band member. (Each chapter is essentially narrated by one person.) Though those voices we get a good image not just of the band's high and low points, but the specific ways in which each person remembers the story and their interactions with one another.The story of guitarist Mick Mars, for example, who was older than the other band members and suffers terrible back pain, is very different from the story of frontman Vince Neil.  If that structure is preserved, the movie could have a unique tone that might set it apart from other similar stories.