Edgar Wright's 'Baby Driver' Is "The Ultimate Rock-And-Roll Car Chase Film"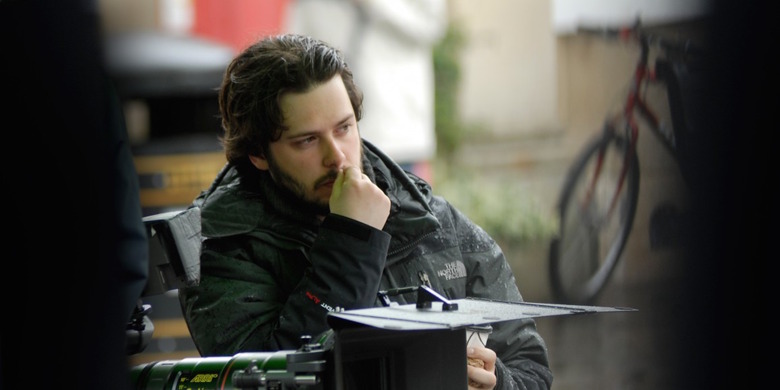 Earlier this week, news broke that Ansel Elgort was in talks to star in Edgar Wright's upcoming film, Baby Driver. At the time, we didn't know what the movie would be about. However, it seems the original casting story was quietly updated with a pretty exciting description of what the movie will entail. Read the Baby Driver plot details below.
Here's what Variety says about the Baby Driver plot:
Plot follows a talented, young getaway driver who relies on the beat of his personal soundtrack to be the best in the game. But after being coerced into working for a crime boss, he must face the music when a doomed heist threatens his life, love and freedom.
Then they add a quote from Tom Rothman, the head of TriStar, which will split financing of the movie with MRC:
We're delighted to be riding shotgun as Edgar Wright takes the wheel of his next film. TriStar is in the business of backing original voices, and he is all that. Working Title are great producers and MRC great partners. They and Edgar are making the ultimate rock-and-roll car chase film, and together we're buckled up and ready to go.
That sounds incredibly awesome, but also made me think...haven't we seen something like this before? From Wright? Yes. Back in 2003, the director did this music video "Blue Song" by Mint Royale.
Wright himself blogged about this video in August of 2009, which just so happened to be a month after he first mentioned Baby Driver to the press. I think there's definitely some kind of inspiration/connection.
If you weren't already excited for the simple statement, "A New Edgar Wright Movie," a film that blends crime, car chases and kick ass music from the director gives me goosebumps. Wright will be shooting this movie in the coming months, so expect a 2016 release.
What do you think of the Baby Driver plot?
Additional source: The Film Stage