'Batkid Begins' Review: An Uplifting And Important Documentary About Everyone's Favorite Batman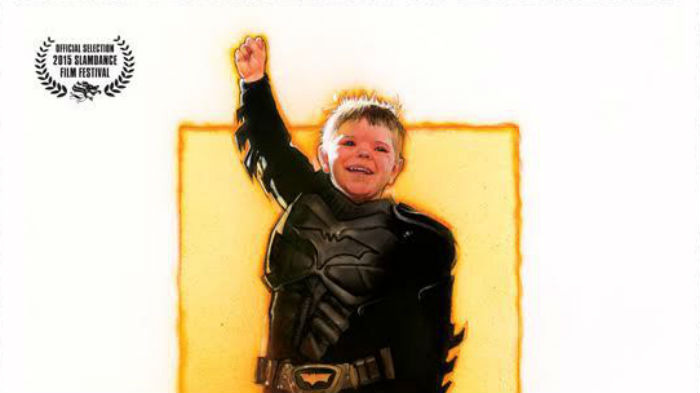 On November 15, 2013, an event happened that showed the best of what this tech-crazed, celebrity obsessed world can do. Ironically though, the person the event was about had no idea what he'd inspired. That's the story of Batkid Begins: The Wish Heard Around the World, which tells the incredibly story of Miles Scott, a young California boy diagnosed with Leukemia whose one wish was to be the real Batman. The San Francisco Make-A-Wish Foundation tried to grant that wish and as word began to spread of their plans, it became an event that – as the title says – was heard around the world.
Batkid Begins: The Wish Heard Around the World premiered this weekend at the Slamdance Film Festival. Continue our Batkid Begins review below.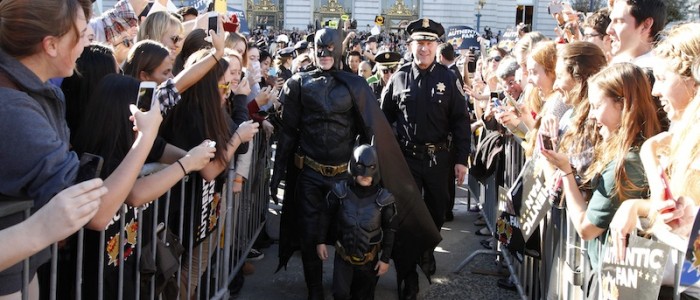 Directed by Dana Nachman, Batkid Begins tells the entire story of how this massive event was put together. There's Miles's story, the aftermath, everything you could possibly want to know about the event itself and more. It also shows the cultural side of it and how the news and social media – for the most part – fell in love with this story. How that love inspired people to do wonderful things and use technology as well as celeb obsession in the best possible way. Then, ultimately, it's a story about how humanity is usually crappy, but sometimes we can be pretty wonderful too.
For the most part, Batkid Begins tells the straight forward story of the origin of Batkid. We meet a young Miles Scott and his family as he's been diagnosed with Leukemia. We learn about his disease, follow him through his treatments, and find out how superheroes – specifically Batman – really helped and inspired him.
That leads to the Make-A-Wish Foundation and the people there, lead by Patricia Wilson, who thought Miles' wish to be Batman was super fun. She made a few calls – the Chief of Police, the mayor, a friend to play Batman, and the ball just keeps rolling. Social media picks up the story, more people get involved, a proposed 200 people becomes closer to 20,000 and while this is all happening, the little boy has no idea what's in store for him.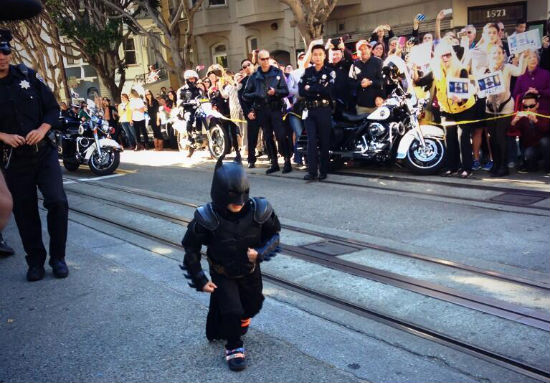 Batkid Begins works so well as a film because the structure is so natural. There's a very interesting build up to the actual day followed by the pay off of seeing it unfold from the ground floor. The filmmakers are with the family the whole way, at home weeks before, in the hotel room when the event starts and at every single stop. They follow the social media aspect, the people who spearheaded that, and of course talk to Miles and his family about what it all means. It's a story that needed to be documented and they do a great job with it.
But then you start thinking in a larger context. "I use Twitter everyday and usually it's just bad stuff." "I hate my Facebook." But Batkid Begins shows how those things and this tech-crazed world we currently live in can work for the best. Because of social media, this event got incredibly big. People were able to be generous with donations and helping with the event. It never would have been possible without these tools. And that makes Batkid Begins not just a really well made, emotional documentary, it's an important one too.
/Film rating 8 of 10