Cool Stuff: Matt Ferguson's Lord Of The Rings Poster Set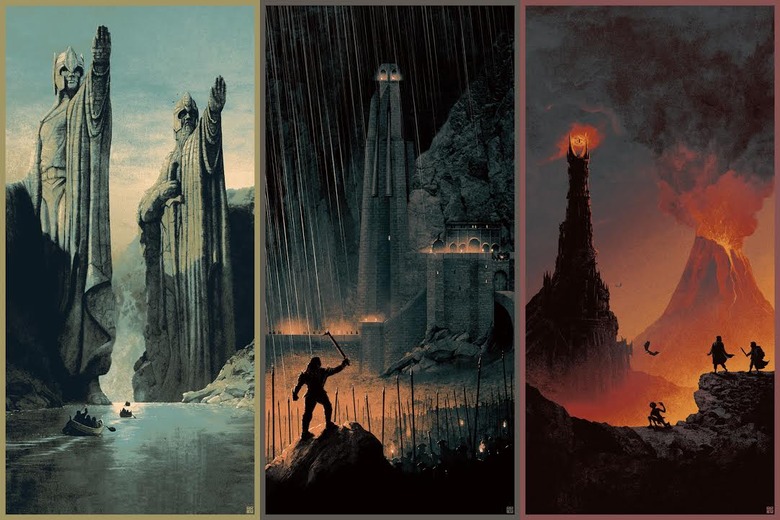 Artist Matt Ferguson is reaching that level where everyone needs to take notice when he announces a new poster. His rendition of Guardians of the Galaxy became more popular than the regular edition, his Star Wars posters sold out in an instant, and that's just the half of it.
He's about to have his first solo show in New York this March at the Bottleneck Gallery and to help the announcement, they've revealed his latest series of posters, for Peter Jackson's Lord of the Rings trilogy. You can see a brief glimpse of them above but get a better look, along with all the information, below.
Here's the Matt Ferguson Lord of the Rings set: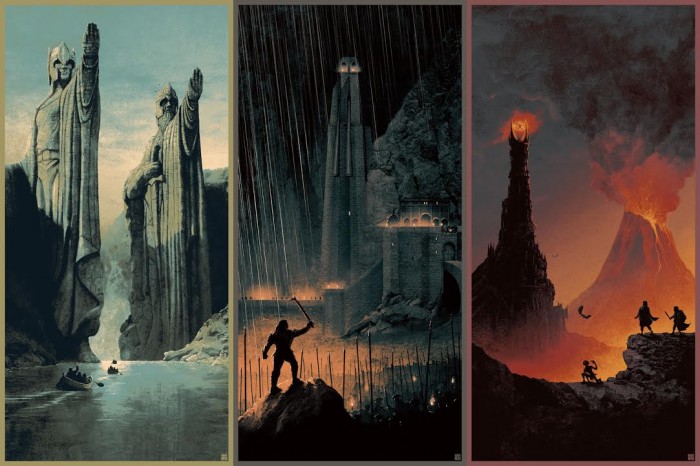 And here are the individual posters:
So, how can you get these posters? It's simple. It's a timed edition, which means as many people who order it, that's how many will be sold.
They'll go on sale from Thursday, January 15th at 12pm EST until Sunday, January 18th at 11:59pm EST at www.bottleneckgallery.com. There are options to buy one, or all three.
Each poster is 12 x 24 inches in size, and titled as follows:
"The Argonath, long have I desired to look upon the kings of old."
"The Horn of Helm Hammerhand will sound in the deep, one last time!"
 "You cannot hide. I see you."
As for Ferguson's solo show, it'll happen in March at the gallery in Brooklyn. Here's a small tease: