New 'Clouds Of Sils Maria' Trailer: Kristen Stewart And Juliette Binoche In A Cycle Of Obsession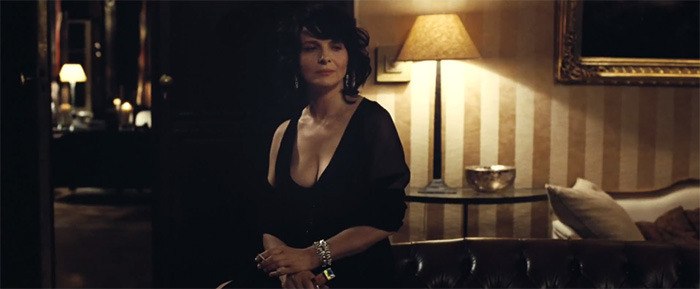 Almost a year after its 2014 premiere at Cannes, Clouds of Sils Maria will open in the US. Here's a new trailer for the Olivier Assayas film, in which Juliette Binoche plays an older actress whose personal assistant (Kristen Stewart) convinces her to take a role she's nervous about playing.
Specifically, the part has the older woman playing opposite a vibrant younger actress, with the additional complication being that the younger role is the one that made Binoche's character famous in the first place. There are layers of reflection, as the roles in the film within a film begin to mirror the characters played by Binoche and Stewart, or vice versa. Check out the new Clouds of Sils Maria trailer below. 
Note that this trailer seems to put quite a lot on the table; while anyone seeing previous trailers for the film would probably draw the conclusions this one explicitly lays out, perhaps you'd rather come to those realizations on your own.
Clouds of Sils Maria will be in theaters April 10th. Trailer via IFC.
Juliette Binoche, Kristen Stewart, and Chloë Grace Moretz light up this scintillating showbiz drama from acclaimed director Olivier Assayas (Carlos). When she's cast as the older lover in a romantic lesbian drama opposite an upstart young starlet (Moretz), an established middle-aged actress (Binoche) is overcome with personal insecurities and professional jealousies—all while sexual tension simmers between her and her personal assistant (Stewart). A bewitching tale of backstage rivalry, Clouds of Sils Maria is propelled by tour-de-force performances from three actresses at the top of their game.