'Monopoly' Movie Described As 'Goonies'-Esque Family Adventure, Will Shoot This Summer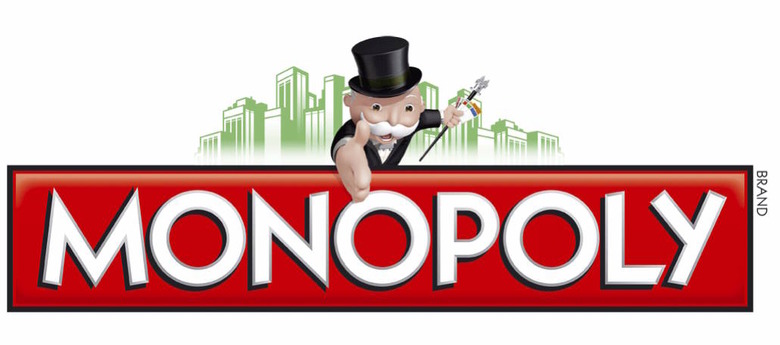 So far, the only board game movies to come out of Hollywood's post-Transformers mania for Hasbro properties are 2012's Battleship and last year's Ouija. But we've got one more due out in the near future, an adaptation of Monopoly. Producer Randall Emmett reveals Monopoly will shoot this summer, which means we can probably expect it to see it in 2016 or so.
Whereas Battleship was a big-budget actioner and Ouija was a low-budget horror thriller, Monopoly will be going in a completely different approach. Emmett describes it as a Goonies-esque family adventure. More on the Monopoly movie Goonies comparison after the jump.
Emmett offered the Monopoly status update in a conversation with Collider. "We've worked on the script for about nine months, we now have a script that we're going to go make this summer," he said. He added that filming would likely take place in Georgia and Louisiana, with exterior shots on the Atlantic City boardwalk.
That, of course, raises the question of what the Monopoly movie will be about. Emmett didn't get too specific, but he did offer a few details:
The cast is young kids but there is one lead, older—a guy chasing kids, lets say. [Goonies] is a perfect analogy to what Monopoly will hopefully be. There is a treasure map. [...] It's a family adventure film. [...] We really spent a lot of time on the script really trying to create family fun for everybody.
Monopoly has been in development for several years already, with Ridley Scott attached to direct at one point. He's no longer involved, but Emmett says we can expect a new announcement around February. "[For] the director, we're on a shortlist of a few names, and we're beyond excited," he said. The cast and logline will also be revealed around that time.
The description suggests Monopoly the movie will be quite a deviation from Monopoly the game, which is less concerned with Goonies-type shenanigans than banking and property taxes. It's probably harder to make a fun, family-friendly movie out of that, though.