'Good Kill' UK Trailer: Ethan Hawke And The Ethics Of Modern Warfare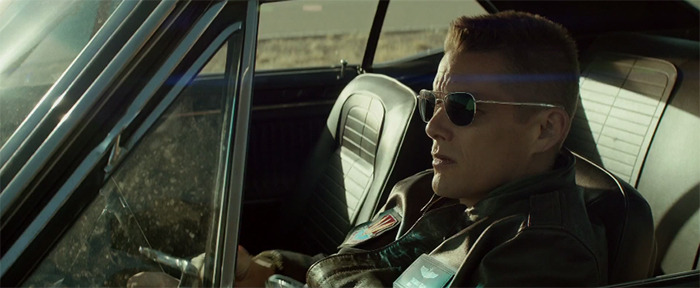 This new Good Kill UK trailer is a lot like the international trailer that dropped for the film not long ago. But it is a much better-assembled piece of work, with a more polished flow overall and a better deployment of the film's signature elements. Specifically, Ethan Hawke as a fighter pilot turned drone pilot, who starts to crack as he targets and kills enemy combatants in the Middle East without leaving the safety of a control center in the US. Andrew Niccol (Gattaca) writes and directs, and just from this footage you might recognize the director's touch. Check out this much better Good Kill trailer below.
It can't be total coincidence that these trailers are hitting at the same time as American Sniper is making waves. Hawke's character's comment that he feels like a coward, killing at such a remove, really struck me as an unavoidable companion to the idea of sniper Chris Kyle as he's seen in Clint Eastwood's film. I was already curious to see Good Kill based on the film's creative pedigree, but the idea of the drone pilot as an extreme extension of the sniper's range makes it even more interesting.
Trailer via Arrow Films UK. Good Kill opens in the UK on April 10. IFC will release the film in the US, but has not yet set a date.
Good Kill tells the story of a Las Vegas fighter-pilot turned drone-pilot (Ethan Hawke), who fights the Taliban via remote control for half of his day, then goes home to his wife (January Jones) and kids in the suburbs for the other half. But the pilot is starting to question the mission. Is he creating more terrorists than he's killing? Is he fighting a war without end? One soldier's tale with epic implications. GOOD KILL is a visually stunning exploration of how a man's psychological, emotional and moral boundaries are challenged by the realities of 21st century warfare. The film initiates an important dialogue about the current techniques used in modern war, and in the same vein as THE HURT LOCKER and FULL METAL JACKET, illustrates how war is constantly being redefined according to the technologies and methods in play.