'Ghost In The Shell' Hits In 2017, 'Jungle Book' Moved To 2016, More Disney Release Date Changes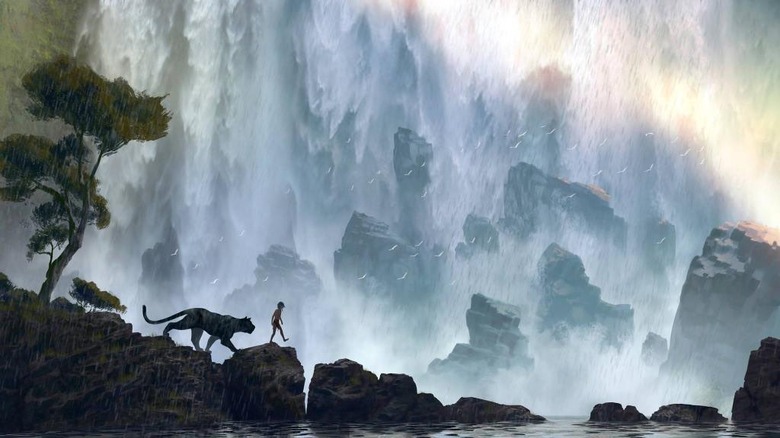 Disney just did a small shuffle on their release schedule for the next two years. The biggest addition is Scarlett Johansson's Ghost in the Shell, which will be released April 14, 2017. Jon Favreau's The Jungle Book, which is currently in production and was supposed to come out in October, has now been moved back to April 15, 2016. And that Pete's Dragon remake that has been casting? That was slotted in for August 12, 2016. There's more Disney release date changes below.
ERC Box Office was the first to post about these Disney release date changes. They also noted that The Finest Hours, an action film directed by Craig Gillespe starring Chris Pine and Casey Affleck, has taken the Jungle Book slot and will hit October 9, 2015. In fact, that film flipped with Jungle Book as it was originally suppsoed to be released in April 2016.
So what does this all mean? It means that Ghost in the Shell remake is happening sooner rather than later. Same with the Pete's Dragon film and that Favreau's CG heavy Jungle Book film needs some more time. Everything is well and good.
The shifts set up a few interesting showdowns. With The Jungle book moving to April 15, 2016, it's now coming out the same day as the Goosebumps movie starring Jack Black. Those two movies seems like the exact same audience so expect one plan to buckle. Pete's Dragon opens over a busy summer weekend, which will see the Seth Rogen/Evan Goldberg R-rated animated film Sausage Party as well as the Zac Efron/Robert De Niro film Dirty Grandpa, but all three are suitably different.
Ghost in the Shell is currently the only film over that weekend in 2017, but it's wedged between Pacific Rim 2 and an untitled Universal Monsters film. Lots of competition.
Which of the Disney Release date changes are you most interested in? Are you surprised at any in particular?