Watch Two Trailers For A Martin Scorsese Directed Short Starring Robert De Niro, Leonardo DiCaprio And Brad Pitt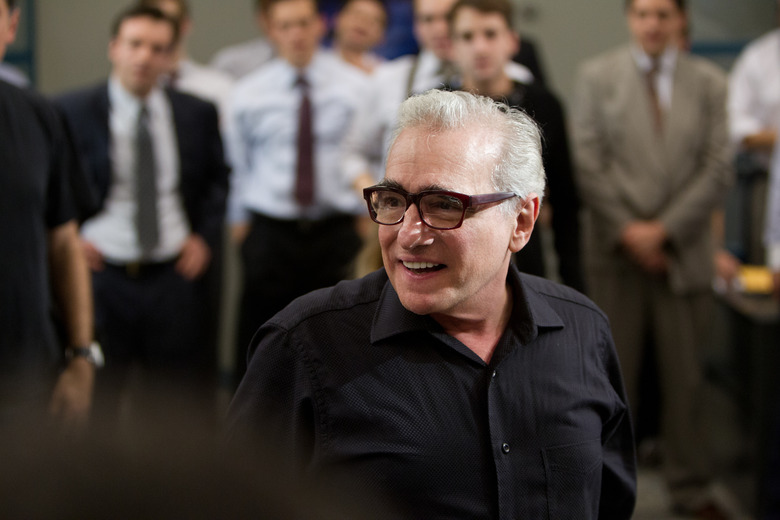 During periods of his career, Martin Scorsese has enjoyed working with one lead actor over and over again. In the Seventies, Eighties and Nineties, that actor was Robert De Niro. In the last two decades, it was Leonardo DiCaprio. However, the three have never worked together on a feature film. That's the gag in a series of commercials for two casinos in Manila, Philippines.
Scorsese directed the commercials, which star DiCaprio and De Niro as themselves, competing for a same role. However, these are not just commercials. These are basically trailers for a short film called The Audition that will also bring Brad Pitt into the mix. Yes, it's a Martin Scorsese directed short starring DiCaprio, De Niro and Pitt. And rumor has it, each actor made over $10 million for the work. Check out the Martin Scorsese Leonardo DiCaprio Robert De Niro commercials below.
Thanks to The Film Stage for the heads up. Here are the two trailers, featuring lots of same footage, but each for a different casino owned by the same company: The City of Dreams in Manila and Studio City in Macau.
[Video removed at legal request]
In the second clip, you see a tease of Brad Pitt and a press release about the production confirms he'll be appearing in the final film which will premiere later this year. Here's a quote from Brett Ratner, a producer on the project:
This short film is a historic event because it is the first film ever to star such legendary actors as Robert De Niro, Leonardo Dicaprio and Brad Pitt in one film together. Mr. Lawrence Ho and Mr. James Packer served as Executive Producers and convinced iconic filmmaker Martin Scorsese to direct the film whom I was thrilled to have the opportunity to collaborate with. The cooperation between Mr. Scorsese and the Melco Crown Entertainment brand is synergistic because of the fact that Mr. Scorsese directed the film "Casino" starring Robert DeNiro. Mr. Scorsese has collaborated with Mr. DeNiro on 8 films and with Mr. DiCaprio on 5 films and is working with Mr. Pitt for the first time. Our hope is that the trailer for "The Audition" gives audiences an early look into what will surely be an important cinematic experience directed by one of the most culturally influential directors in the history of Hollywood films. I look forward to the Global Premiere of the film at the launch of Studio City in mid-2015.
You can read more at the press release, but we'll keep an eye out for the final film. What do you think about this historic short film with Martin Scorsese Leonardo DiCaprio Robert De Niro?