Sequel Bits: 'Jurassic World', 'Taken 4', 'Godzilla', 'Fantastic Beasts', 'Joe Dirt 2'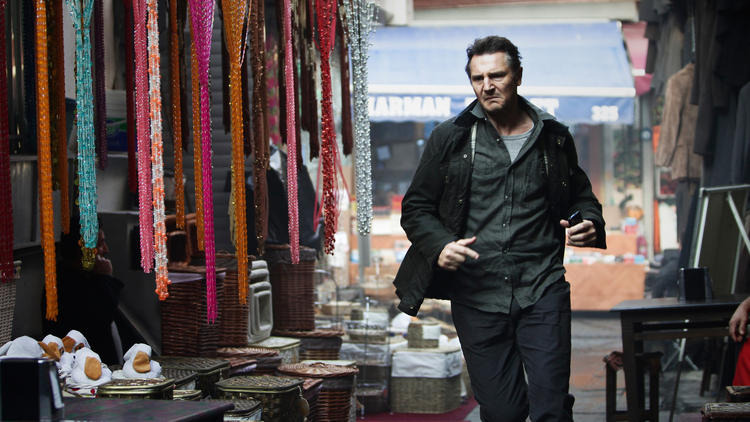 After the jump:
Christopher Walken and more board Joe Dirt 2: Beautiful Loser
Mercedes-Benz shares a new bit of Jurassic World footage
Optimus Prime says Transformers 5 and 6 might be less dark
Liam Neeson kinda sorta maybe wants to make a Taken 4
Fantastic Beasts and Where to Find Them will shoot this summer
Seth Grahame-Smith teases Beetlejuice 2 and The Lego Batman Movie
Duncan Jones addresses the possibility of Warcraft sequels
James Wan's The Conjuring 2 is getting a rewrite
Check out the first poster for Toho's Godzilla reboot
In his initial report about Joe Dirt 2: Beautiful Loser, Peter called it a "sequel no one asked for." Clearly, though, some people wanted it. Not only is David Spade reprising his lead role, he'll be joined by original cast members Christopher Walken, Dennis Miller, Brittany Daniel and Adam Beach.
In addition, Mark McGrath (of Sugar Ray fame) and Patrick Warburton are also getting in on the fun. Fred Wolf returns to direct the comedy sequel, which will debut on Crackle. [THR]
One of Jurassic World's marketing partners, Mercedes-Benz, has released some new footage and photos from the movie.
The park is open this summer – experience the ultimate ride with the all-new GLE Coupe in @JurassicWorld, in theaters worldwide June 12. #MercedesBenz #GLECoupe #JurassicWorld #mbcar
A video posted by Mercedes-Benz (@mercedesbenz) on
Based on these clips, you'd think that silver SUV was the protagonist of the film. But that's understandable, considering the source. At least now we know what brand to trust when the genetically modified prehistoric reptiles try to take over the park we never should have built in the first place. Jurassic World opens doors on June 12. [via Geeks of Doom]
Optimus Prime wasn't exactly a cheery soul in the last Transformers film, and Peter Cullen, who voices him, isn't feeling too cheery about that fact. But he does hope that'll change with the next installments. The actor said:
There is a sense that Transformers movies are going into a darker area. I think I brought the concern to the movie studio and certainly to the writers. Perhaps... Transformers 5 and 6 movies will go back more to its roots. There was an occasion where one line [in Transformers: Age Of Extinction] which Optimus Prime had, I did not want to say. It was my gut instinct and certainly my commitment to the character... not to say the line. But I was told to say. You can't fight the big boys. I think you all know what that line was.
The next Transformers film has not yet been dated. [TFW2005]
Does the world need a Taken 4? Critics don't think so, judging by the dismal reviews for Taken 3. However, Liam Neeson seems much more open to the idea. "I think if audiences go and see it and they like these characters, I mean, I'd love to do something with [co-star] Forest [Whitaker] again," he said, "and if it's in a Taken 4 scenario, great." [Fox News via JoBlo]
With a release date already in place, Fantastic Beasts and Where to Find Them is gearing up to shoot in the near-ish future. Said producer David Heyman: "We will shoot later on this year. The plan is to shoot late summer."
To that end, he's already hard at work with the rest of the team — including production designer Stuart Craig, who also did the Harry Potter films.
The experience of conjuring up these worlds is such fun. So to do it with [Rowling] and with Steve Kloves and Lionel Wigram is involved too, and with David Yates, and Stuart Craig will be designing it; it's great. It's exciting, and it's a great world to return to.
However, not everything is in place yet. According to Heyman, they're nowhere near finalizing a cast. "Early, early, early days. Really early days. I mean we're at the very beginning," he said. So fantasy-cast at will for now. Fantastic Beasts and Where to Find Them premieres November 18, 2016. [Collider]
Seth Grahame-Smith loves Beetlejuice so much, he knows better than to overuse him. The Beetlejuice 2 writer says he's taking a "less is more" approach to the character, as advised by Michael Keaton (a.k.a. Beetlejuice himself). He also confirms once again that the new Beetlejuice will be a sequel set in the present day, not a reboot or remake of the original.
As for The Lego Batman Movie, which he's also writing, he promises it'll be "huge in scope, the funniest Batman movie ever," with "the most Bat vehicles and gadgets ever seen onscreen." Hopefully all of that will be enough to make Batman happy. [THR]
It seems a safe assumption that Universal is hoping to get a franchise out of Warcraft, Duncan Jones' upcoming adaptation of the video game. And Jones is building the first Warcraft film with that in mind.
Here's what Jones had to say when asked whether a Warcraft trilogy might be in the cards (note: Jones's words have been translated from a Chinese article):
I know that my job in this first film is to establish certain characters, places and culture while telling a story that a broad audience can be excited by!
Hopefully, if I have done my job right, people will want to know and see more! There is certainly plenty more to tell! [...] I would love to be part of that process of expanding on the lore that makes up Warcraft, but it will all depend on what you, the audience, think of our first film!
We'll see if Jones did his job right when Warcraft opens March 11, 2016. [Mtime via Man Made Movies]
Even as he puts the finishing touches on Furious 7, James Wan is already getting the pieces in place for his next film, The Conjuring 2. David Leslie Johnson (Wrath of the Titans) has just been hired to do a rewrite of the Conjuring 2 script.
Wan himself wrote an earlier draft of the screenplay with Chad and Carey Hayes, with revisions by Eric Heisserer. Patrick Wilson and Vera Farmiga will once again star as paranormal investigators Ed and Lorraine Warren. The Conjuring 2 will shoot this summer for release on June 10, 2016. [The Wrap]
As Warner Bros. preps a sequel to Gareth Edwards' Godzilla, Toho is mounting its own Godzilla movie. The 2016 release will be the first Godzilla film in 12 years from the Japanese studio, which created the original Godzilla. Check out the first teaser poster below.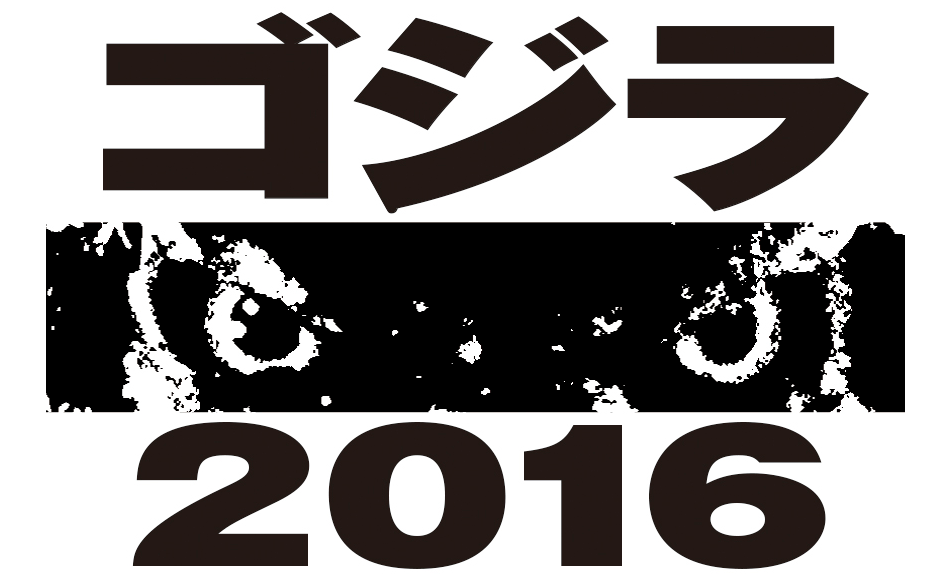 [via Comic Book Movie]