The CW Eyes 'Arrow' Spinoff 'Atom', Orders 'Vixen' Webseries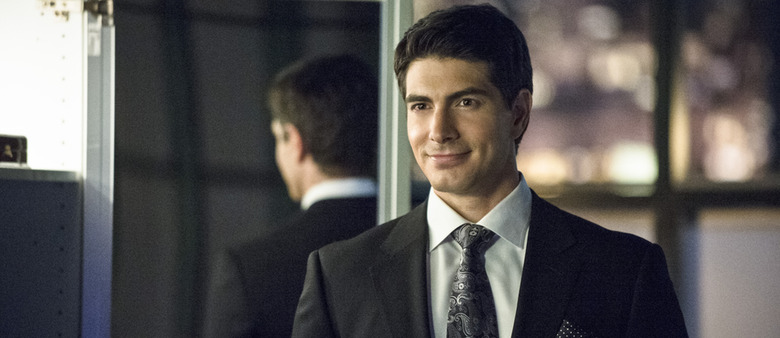 The CW's love affair with DC Comics isn't slowing down anytime soon. High off the successes of Arrow and The Flash, the network has ordered a Vixen webseries for CW Seed. In addition, it's considering Atom, an Arrow spinoff centered around Brandon Routh's character Ray Palmer.
Hit the jump for more details on the possible Arrow spinoff Atom, and the new digital series Vixen. 
The CW president Mark Pedowitz teased an expansion of the Arrow / DC universe during the TCA winter press tour. Though he declined to give specifics, stating only that he was "in discussions," Arrow executive producer Greg Berlanti was more forthcoming. "We're in very early talks in a very general idea that we haven't gone deeper on yet," he said in response to a direct question about a potential Atom spinoff.
First introduced this season as a recurring character, Arrow's Ray Palmer is a scientist, inventor, and businessman who takes over as the new head of Queen Consolidated. In the comics, Palmer has the ability to shrink and grow his body, and can become as small as a subatomic particle.
Routh expressed his interest in continuing with the role should a spinoff take shape. (And there's no reason to believe he'll be replaced.) However, he wasn't always so certain about the part. "When it was proposed, I was hesitant to step into DC world again," he admitted. He'd previously stepped into the DC Comics universe with the much-maligned Superman Returns, released in 2006.
Although Atom is still just a possibility, plans for Vixen are much firmer. CW Seed — the digital-only arm of the network — officially announced the new show this weekend.
.@DCComics superhero Vixen is coming to @cwseed and she's bringing some folks you might know... pic.twitter.com/n81ATNNnUv

— The CW App (@cwseed) January 11, 2015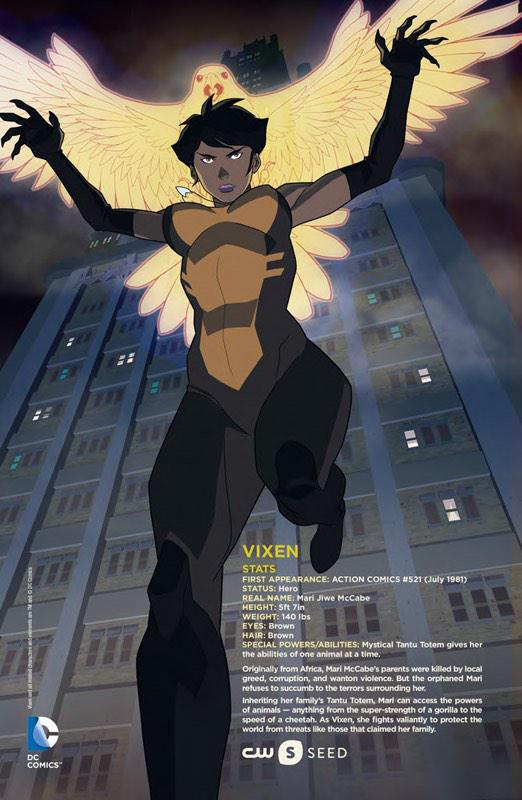 Vixen will center around Mari Jiwe McCabe, an African superheroine who uses her Tantu Totem to take on the abilities of various animals. She inherited the item from her parents, who were killed when she was a young child, and now uses it to protect the world from the same evils that claimed her family.
Although Vixen will be an animated series, she'll fit into the same CW DCverse as Arrow and The Flash. In fact, as you can see in the promo image above, both Arrow and The Flash will be joining her on her new series. Arrow showrunner Marc Guggenheim is executive producing the new series, which is expected to premiere this fall.
Should Vixen and Atom both prove successful, it's not hard to imagine The CW's DCverse continuing to expand. "We just love this universe and we want to keep growing it," said Berlanti at the TCA panel.