J.J. Abrams, Alfonso Cuaron And Chris Pine To Present Oscar Nominations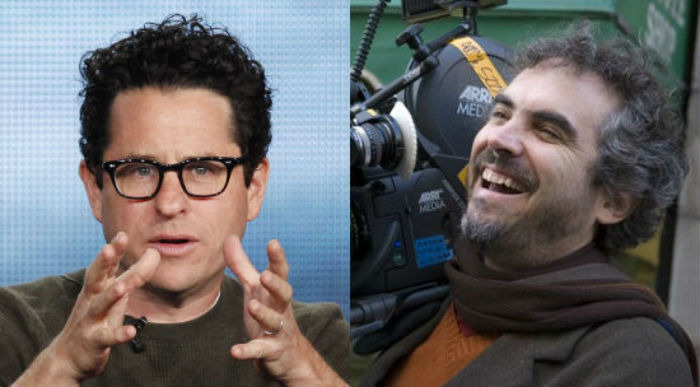 This year the Oscar nominations are getting some geek cred. The nominations will take place at 5:30 a.m. PST on January 15 and, unlike in previous years, the nominees for all 24 categories will be publicly presented. That's pretty cool. What's cooler is that J.J. Abrams, Alfonso Cuaron and Chris Pine will be the celebrities presenting the awards. Read more about the new Oscar nomination presentation below.
Deadline broke the news of the Oscar nomination presentation. Here's the breakdown:
At 5:30 AM PT, Cuarón and Abrams will announce the nominees in the following categories: Animated Feature Film, Documentary Feature, Documentary Short Subject, Film Editing, Original Song, Production Design, Animated Short Film, Live Action Short Film, Sound Editing, Sound Mixing and Visual Effects.
At 5:38 AM PT, Pine and [Academy president Cheryl] Boone Isaacs will take the stage to unveil the nominations for Best Actor, Best Actress, Best Supporting Actor, Best Supporting Actress, Cinematography, Costume Design, Directing, Foreign Language Film, Makeup and Hairstyling, Original Score, Adapted Screenplay, Original Screenplay and Best Picture.
"Each of the three years we've produced the show, we have attempted to refresh elements of the process and the telecast," said Oscar producers Craig Zadan and Neil Meron in a press release "This year, we're honored to start a new tradition that celebrates the contributions of all the nominees by announcing all 24 categories. We're thrilled that a distinguished actor and two world-class film directors are part of the initial launch."
If the producers are revamping the nominations in such a major way, I can't wait to see what they have in store for the main show.
5:30 a.m. in LA is super early, but Abrams and Cuaron – who won the Oscar for Best Director last year – might be enough to make me get up. I know he's not going to say anything about The Force Awakens, but at this point, anytime Abrams is out, I'm on high alert.
What do you think of this new format for the Oscar nomination presentation?