Watch 'Dying Light', A Short Film Which Imagines Intense Rooftop POV Zombie Parkour Chase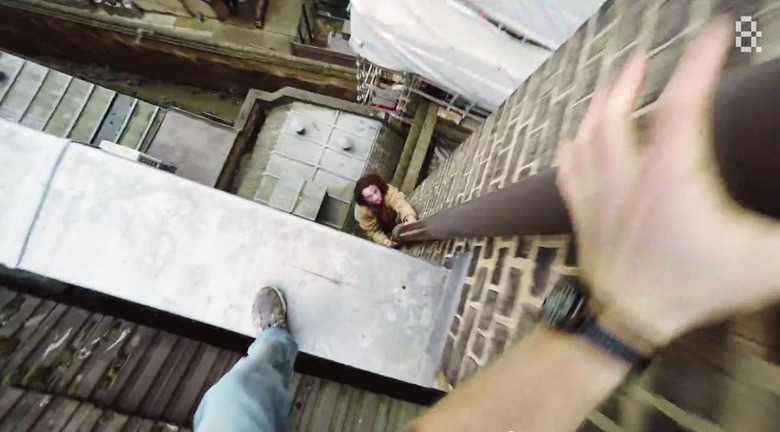 UK filmmaker Scott Bass has created cool live-action short film based on Dying Light, Warner Bros Interactive's upcoming action survival video game. Like the game, the trailer (or action short film) is presented in first-person perspective with a parkour style zombie chase that takes to rooftops and is non stop.
The game is set in a vast and dangerous open world. During the day, you roam an urban environment devastated by a mysterious epidemic, scavenging for supplies and crafting weapons to help you defeat the hordes of mindless, flesh-hungry enemies the plague has created. At night, the hunter becomes the prey as the infected grow in strength and aggression – but even more lethal are the nocturnal, inhuman predators that leave their nests to feed. You will need to make use of all your skills and any available means to survive till dawn.
I'm not a big video gamer, so the game doesn't interest me much but I found this live action trailer to be quite intense. Watch the 'Dying Light' Zombie Parkour short film now embedded after the jump.
Directed by Scott Bass
Produced by Ampisound
Sponsored film by Techland, the guys who make Dying Light.
Hero Runner: Toby Segar
Bald Zombie: Alex Potts
Military Zombie: Phil Doyle
Wild Zombie: Neil Cointet
Makeup: Hannah Kirk
DIT & Production Assist: Charlie Scott