Guillermo Del Toro Sets 'Carnival Row' As Amazon Series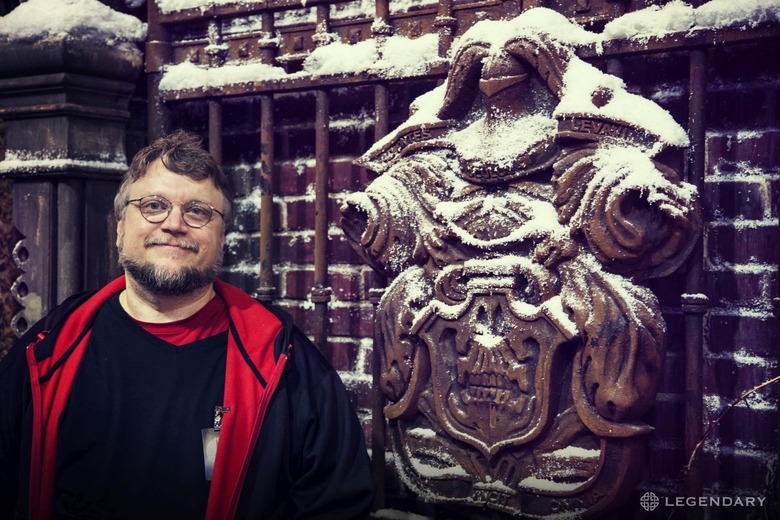 Guillermo del Toro is building a carnival over at Amazon. Many years ago Pacific Rim writer Travis Beacham sold a script called A Killing on Carnival Row, and Guillermo del Toro was soon attached to direct. That film never happened, and other directors such as Tarsem and Neil Jordan flirted with making the movie, which is scripted as a noir-influenced fantasy mystery set in a city that is somewhat like London of centuries past. Now the project has been revived, but as a series for Amazon rather than a feature film.THR mentions that Legendary bought the script last year for del Toro, and that the director will co-write a pilot with Beacham and Rene Echevarria, with the intention to direct the pilot this spring before getting into the real work of making Pacific Rim 2.
Del Toro and Gary Ungar will produce the series, which is currently just called Carnival Row. (They produce The Strain together as well.)
We described the script back in 2011 when Tarsem was attached:
The story takes place in a city named the Burgue, which exists in the future, but is a bit like 18th century London. Humans live side-by-side with other creatures, and a killer stalks the streets of a neighborhood called Carnival Row inhabited by faeries working in brothels. The murderer is killing faeries, cutting off their wings and leaving telltale puncture wounds in their necks.
The director is enthusiastic about the story, and was happy to revise it as a series when Thomas Tull of Legendary dangled the opportunity.
We tried to do it for so long as a film that the rights reverted back to Travis as a basic story. And I've always talked about it to anyone that would listen. 

We always had too many ideas to fit into the feature. We can now really focus on the world and the politics of what it is to be a magical being in Victorian steampunk atmosphere where you are seen as a lesser being.
After quite a few years where the director's attachments seemed to fall apart more often than they resulted in finished products, its great to see this post-Hobbit stretch where del Toro is regularly getting projects made. This has long seemed like a project with a lot of potential, and the possibility of the series working out for Amazon is even more tantalizing than the idea of a feature.