'Maps To The Stars' Trailer: Familial Dysfunction, Hollywood Style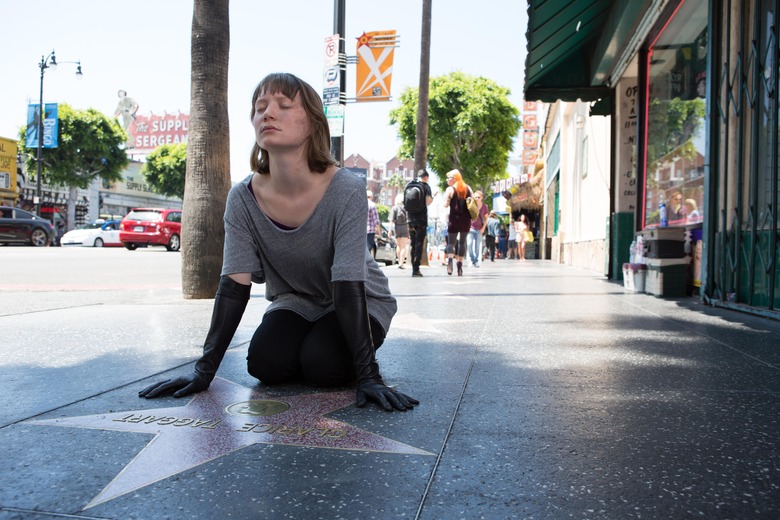 Focus Features has released a new trailer for Maps to the Stars, David Cronenberg's new drama about a dysfunctional Hollywood family. Mia Wasikowska plays a mysterious woman who hails from a famous Hollywood family. She returns to town and secures a job as a personal assistant to aging actress Havana Segrand (Julianne Moore), but seems to have some ulterior motives.
Meanwhile, her relations (played by John Cusack, Olivia Williams, and Evan Bird) are dealing with troubles of their own. Rounding out the cast are Robert Pattinson as a limo driver, and Sarah Gadon as Havana's late actress mother. Watch the Maps to the Stars trailer after the jump.
Focus Features unveiled the latest Maps to the Stars trailer on YouTube.
Maps to the Stars got mixed reviews during its festival run last year. Even some of the people who liked it seemed conflicted. One positive review described it as "repugnant in the best sense." But if nothing else it looks unique. It seems to be part thriller, part melodrama, and part pitch-black comedy, and the trailer does a good job of showcasing all of those facets.Maps to the Stars hits theaters and VOD on February 27.
Meet the Weiss family, who are making their way in Hollywood rife with money, fame, envy, and relentless hauntings. Stafford Weiss (John Cusack) is a famed TV self-help therapist with an A-list celebrity clientele. Meanwhile, Cristina Weiss (Olivia Williams) has her work cut out managing the career of their disaffected child-star son, Benjie (Evan Bird), a fresh graduate of rehab at age 13.
Yet unbeknownst to them, another member of the Weiss family has arrived in town – mysteriously scarred and tormented Agatha (Mia Wasikowska), just released from a psych ward and ready to start again. She soon works her way into a friendship with a limo driver (Robert Pattinson) and becomes personal assistant to unraveling actress Havana Segrand (Julianne Moore), who is beset by the ghost of her legendary mother, Clarice (Sarah Gadon). But Agatha is on a quest for redemption – and even in this realm of the artificial, and the unearthly, she's determined to find it, no matter what it takes.