'Fargo' Season Two Adds Patrick Wilson As Young Lou Solverson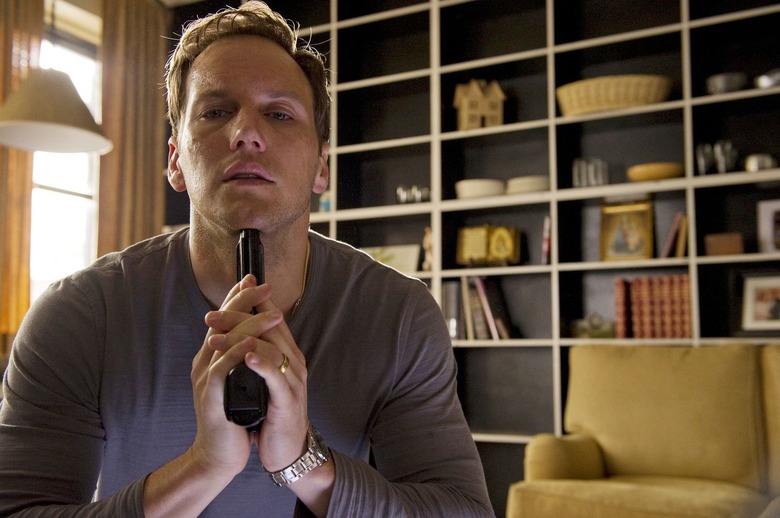 In the first season of Fargo, Keith Carradine played Lou Solverson, the father of the season's primary sheriff's deputy character Molly Solverson. We know that Lou is among the lead characters of the show's second season, and that Fargo S2 will look back on the guy's life at the end of the '70s as he returned to Minnesota from a tour in Vietnam. Now we know that he'll be a great-looking dude, as the show has just added Patrick Wilson as Lou Solverson — the late '70s version of Lou, that is. Along with Wilson, the cast has just recruited Ted Danson and Jean Smart, and we've got info on all their roles below.
Variety first reported the additions, noting that Wilson's version of Solverson is described as "a young clean-cut Minnesota State Patrolman, four years back from Vietnam, where he served in the Navy."
Ted Danson will be Hank Larsson, "Lou's father-in-law and the Sheriff of Rock County, Minnesota."
And Jean Smart will play Floyd Gerhardt, "the matriarch of the Gerhardt crime family," that being the family that series creator Noah Hawley recently said Solverson would run up against. So she's one of the villains — such as a "villain" really is in Fargo — and that's awesome.These three join a cast that already includes Kirsten Dunst and Jesse Plemons, with Nick Offerman, Brad Garrett, Kieran Culkin, Bokeem Woodbine, Jeffrey Donovan and Angus Sampson all set to appear in recurring roles.
Per HitFix, details on those recurring characters includes:
Nick Offerman as Karl Weathers, the town lawyer for Luverne, Minnesota. Karl is "a Korean War vet, Karl is a flowery drunk blessed with the gift of gab and the eloquence of a true con artist."
Brad Garrett as Joe Bulo, frontman for a new crime syndicate trying to push in from Kansas City, while Bokeem Woodbine will play Joe's enforcer Mike Milligan.
Jeffrey Donovan as Dodd Gerhardt, Floyd's eldest son, a hothead who isn't pleased to now be reporting to his mother.
Angus Sampson will play Bear Gerhardt, Floyd's middle son, with Kieran Culkin as youngest Gerhardt Rye.
Fargo will begin production in Calgary, Alberta on January 19, and the second season is set to premiere this fall on FX.