Producer Aiming To Get 'Wicked' Movie In Theaters By 2016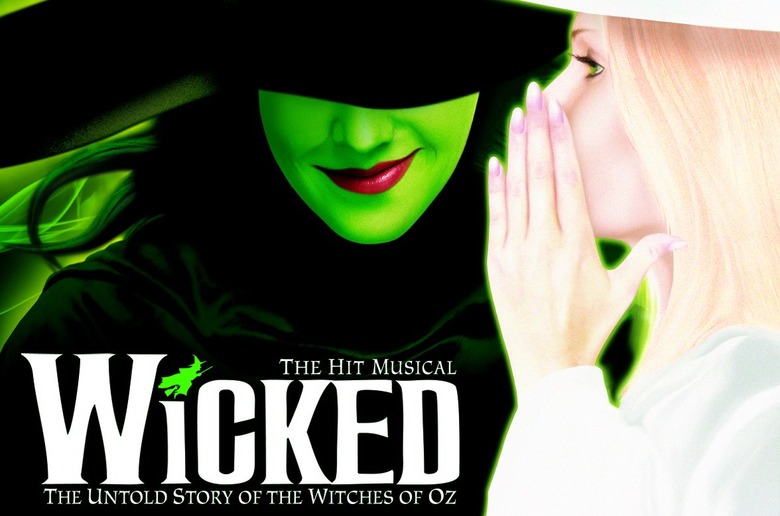 Hot off the success of Into the Woods, producer Marc Platt has hopes of bringing another stage hit to the big screen. He revealed his hopes of getting a Wicked movie into theaters by 2016.
As of now, Stephen Daldry is still attached to direct and Winnie Holzman is writing the script. Based on the 1996 novel by Gregory Maguire, Wicked is a retelling of The Wizard of Oz told from the perspective of the Wicked Witch of the West. More on the Wicked movie release after the jump. 
Platt told Film Divider he wants to get Wicked in theaters by 2016, but that the date is "not set in stone." He explained:
2016 is the goal, but I don't know whether we'll make that goal or not. We will make the movie, but like I said, the bar is really high. We're going to scrutinize our work on the screenplay and our prep on the movie, and when we feel like it's ready, okay. We're not going to shoot a release date is what I'm saying. It's in the works, it's not in a rush.
The Wicked movie has been in the works for about the past decade, but progress has been slow. In the meantime, we've already had a different movie retelling the Wicked Witch's origins, and original Broadway stars Idina Menzel and Kristin Chenoweth have aged out of their roles.
In part, the slow development is due to the fact that the musical is still going strong. By any commercial metric, it's one of the most successful stage shows of all time. Why cannibalize ticket sales by offering audiences a cheaper, easier version of the show? But another part of it is Platt's determination to get the movie right: 
It's a loose goal. But the bar is very high for the creators of Wicked. Our show is still so strong everywhere, and we just set a record in both London and Edinburgh last week, and in Los Angeles, and we did on Broadway. Audiences enjoy that show so much that we are intending to move forward on the movie but aren't going to do so until we're satisfied in the material we have as a screenplay, and that the film will be every bit as satisfying as what we have on the stage.
It's a noble goal, but one that might not mesh with his other goal to put the Wicked movie out by 2016. As Platt himself points out, "It took 27 years to make Into the Woods into a film from its original stage production, and 30 years with Les Mis. Some things take time for a reason."