Hotel That Inspired 'The Shining' Wants You To Design A Maze Inspired By 'The Shining'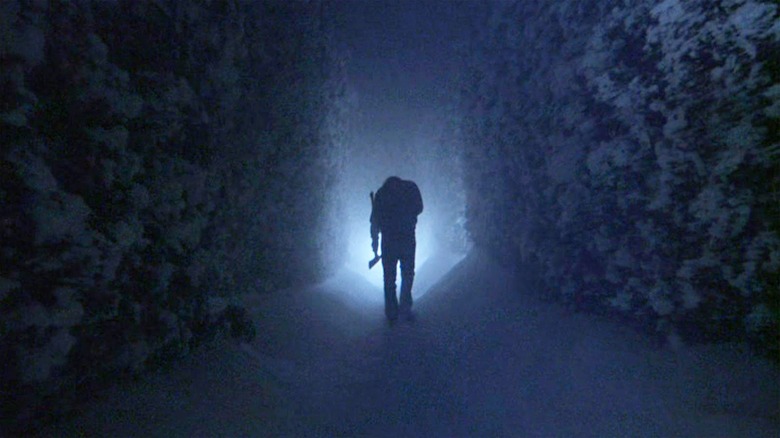 Some hotels might shy away from an association with ghosts and gruesome (if fictional) murders, but not the Stanley Hotel. The Colorado landmark, which famously inspired Stephen King's The Shining, is leaning into its creepy history by commissioning a giant hedge maze. And it wants your help designing it. More details on The Shining maze after the jump.
It's a case of life imitating art imitating life. The Stanley Hotel in Estes Park, CO inspired King to write The Shining (which in turn prompted Stanley Kubrick to make his movie), and now The Shining has inspired the Stanley Hotel to build a maze. Should be a fun time, as long as no one gets the idea to hire a creatively frustrated winter caretaker.
The hotel has announced a public competition to design the maze. The labyrinth will cover 10,100 square feet, and consist of 1,600 to 2,000 Alpine Currant hedge bushes. It'll be a "prominent feature" on the front lawn of the hotel. The deadline for submissions is January 31, and a ribbon-cutting ceremony for the maze is planned on April 30.
The winner will be chosen by a committee of Estes Park residents, Stanley Hotel employees, and Stanley Film Festival staff. The victor gets their name on a placard positioned at the maze — and, it goes without saying, bragging rights for life.
King reportedly conceived the idea for The Shining during a stay at the Stanley. The hotel has embraced this fact, even showing Kubrick's The Shining on a continuous loop on channel 42 of the guest room televisions.
However, Kubrick actually didn't film at the Stanley. Exterior shots for the movie were done at Oregon's Timberline Lodge instead. The 1997 miniseries version of The Shining, which hews more closely to King's original source material, did shoot at the Stanley Hotel. What also shot there? Dumb and Dumber.
Full details on the Stanley Hotel Public Hedge Maze Design Contest can be found on their website.