ASC Award Nominations Go To 'Birdman,' 'Unbroken,' Nothing For Robert Elswit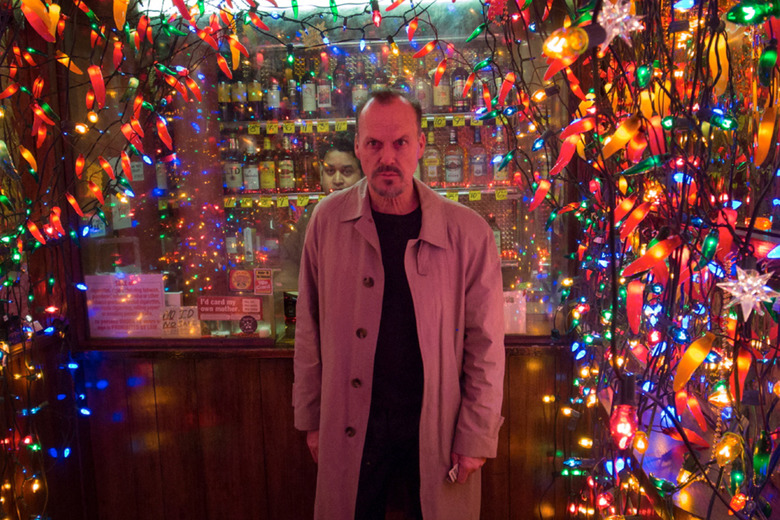 We're in full awards season swing, as gross as that process can be. (Just see the attempts to tear down Selma for a good example of the nasty part of this season.) But the guild nominations and awards are always somewhat interesting, if only because they represent the efforts of a focused group to recognize achievements by their direct fellows and colleagues. We saw the writer's guild awards this morning, and the American Society of Cinematographers has also chimed in with the 2015 ASC award nominations.
Even when trying to approach this from a positive position, there's always as much to be said about what got left out as what is nominated. And so while Roger Deakins is (of course) nominated for Unbroken, there's nothing for Robert Elswit, who shot Inherent Vice and Nightcrawler. Check out the full nomination list below.
ASC 2015 Nominations for achievement in theatrical motion pictures:Unbroken – Roger DeakinsThe Imitation Game – Óscar FauraBirdman – Emmanuel LubezkiMr. Turner – Dick PopeThe Grand Budapest Hotel - Robert YeomanThe winner will be revealed on February 15 during the annual ASC Awards gala at the Hyatt Regency Century Plaza in Los Angeles.
ASC President Richard Crudo said in a statement,
These nominees represent a fabulous slate selected from a particularly rich field of work this year. It's amazing how these cinematographers have once again redefined the boundaries of what we do.
Faura and Yeoman have never been nominated for an ASC award, while Pope previously took a nomination for The Illusionist (2007). (And Pope's digital cinematography for Mr. Turner is very much worth honoring.) Lubezki won the ASC award last year for Gravity, and has also won for The Tree of Life and Children of Men.
Deakins, of course, is an ASC awards regular; this is his 13th ASC nomination. He has won three times, for Skyfall (2013), The Shawshank Redemption (1995) and The Man Who Wasn't There (2002), and took a Lifetime Achievement Award in 2011.