John Travolta Returns To TV For 'American Crime Story: The People V. O.J. Simpson'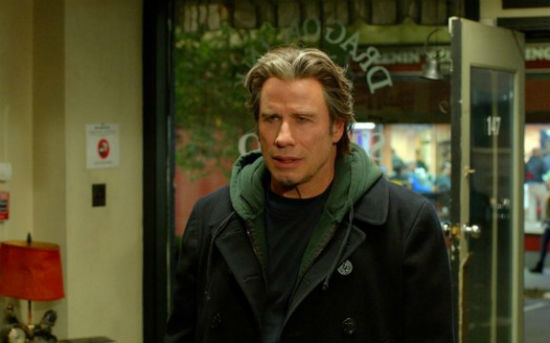 John Travolta's had one of those amazing careers where each generation knows him for something different. The youngest kids probably know him mostly for his slip up at the 2014 Oscars. The generation before that, as the guy who made a big comeback in Pulp Fiction. Before that, the musical movie star of classics like Grease and Saturday Night Fever. But it sometimes gets forgotten that Travolta first rose to prominence on TV. He played Vinnie Barbarino on Welcome Back Carter before all of that and, later this year, he returns to that medium for the first time in a long time.
Travolta has just signed to co-star in Ryan Murphy's new miniseries, American Crime Story: The People v. O.J. Simpson. The first season will follow the famous murder case with Cuba Gooding Jr. playing Simpson. Travolta will play Robert Shapiro, one of Simpson's defense lawyers. We've got more on the John Travolta American Crime Story news below.
TV Line reported on the casting, which raises the bar quite a bit on the already prestigious show. Murphy, of course, is the producer behind American Horror Story and Glee, and he's already cast not only Gooding, but Sarah Paulson as Marcia Clark and David Schwimmer as Robert Kardashian.American Crime Story: The People v. O.J. Simpson will run only 10 episodes.  According to early descriptions, the show will "examine the O.J. Simpson trial as told from the perspective of the lawyers, and is poised to explore the chaotic behind-the-scenes dealings and maneuvering on both sides of the court. More significantly, it will display how a combination of prosecution confidence, defense wiliness and the LAPD's history with the city's African-American community gave a jury what it needed: reasonable doubt."
That'll be the first season and then, next season, Murphy will do another famous American crime story. This season will be written by Scott Alexander and Larry Karaszewski (Big Eyes, The People v. Larry Flynt) so add that to the impressive cast and you have to assume it's going to be a solid show.
What do you think about Travolta returning to TV?