VIDEO: J.J. Abrams Talks About The Intense Pressure Of 'Star Wars: The Force Awakens'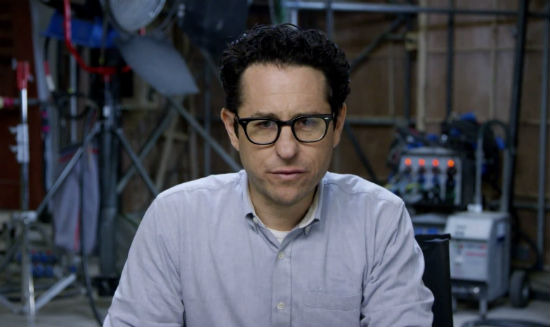 We haven't heard from J.J. Abrams in a bit. He's been pretty busy working on a little film called Star Wars: The Force Awakens, probably in some small, dark room in Los Angeles or Marin County. But the co-writer and director of the highly anticipated film came out for the National Board of Review awards this week and talked about what it's been like managing expectations during production, editing and now as the marketing for the film has begun. He also avoided telling us when we'd see more footage.
Watch the JJ Abrams Star Wars video interview below.
MTV caught up with Abrams to talk Star Wars: The Force Awakens.
JJ Abrams Star Wars video interview
Get More:
Here's what he had to say:
It is, without question, an intense and terrifying prospect. The opportunity, I think, is greater than the fear, greater than the risk. I'm more excited about the work that everyone has done in the movie and this incredible cast.
He then talked about being excited during production:
It was an amazing experience making this movie. For everyone. There was a weird buzz in the air when we were making this movie. But we were all just aware how hard we had to work to make it something worthy of people's time.
The reporter then asks a seemingly simple question, which Abrams refuses to answer, which is when we'll next see more footage. That answer most likely is late April at Star Wars Celebration, leading into a second trailer attached to Avengers: Age of Ultron. If J.J. had said "Star Wars Celebration," that would have been a nice plug, no? But it's just another example of how tight the lid on his mystery box really is.
Either way, it's super cool to hear from a director of a movie like The Force Awakens during post-production. Hearing him talk about our expectations for him is very encouraging too.
Star Wars: The Force Awakens opens December 18.