See 'Spectre' Set Photos From The Austrian Mountains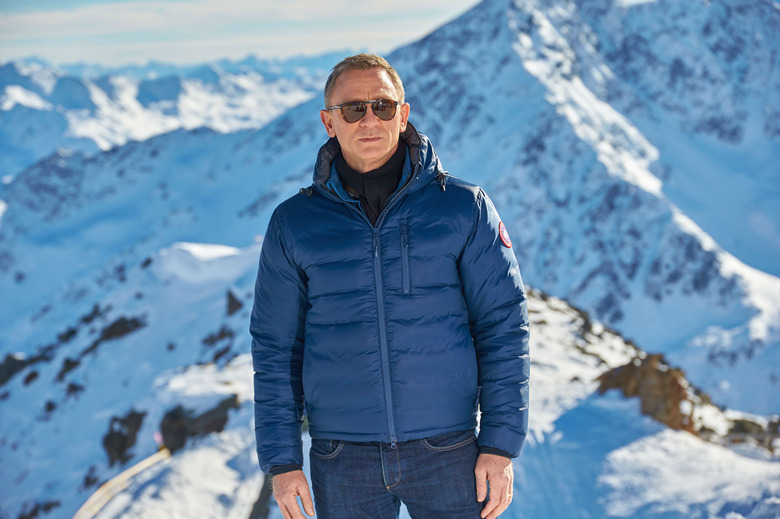 Earlier this week, Sam Mendes went back to work on the 24th Bond movie, Spectre. We knew this from a Tweet that showed the camera slate in a mysterious, snowy location. We now know the details on that location: it is Sölden, Austria, where Daniel Craig, Léa Seydoux and Dave Bautista posed for some promotional photos as the film sets up to shoot there. See a few of the Spectre set photos below.
Here are some promotional Spectre set photos from the Sölden, Austria filming location. Thanks to Sony Pictures. Click on each to blow up.
Spectre set photos
That's one hell of a location. Unfortunately, those are not the outfits from the film. Craig, Seydoux and Bautista are just in street clothes. But if those three actors are on that mountain, it's a good bet they might have some kind of action scene together there.
Spectre opens November 6.