'Daredevil' Netflix Release Date Confirmed, See A New Photo And Poster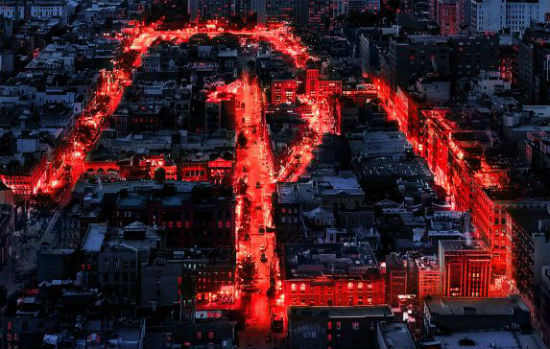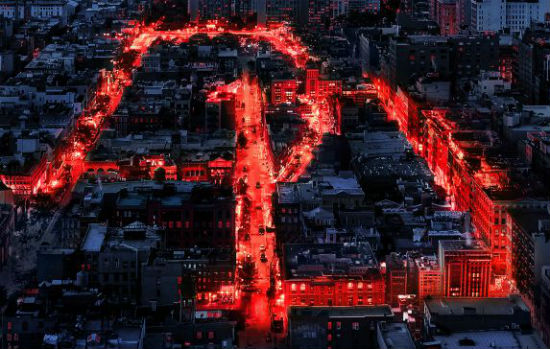 Pull out your calendar and get a big, fat magic marker. Then circle April 10th because that's the day Marvel's Daredevil is premiering on Netflix. Read more about the Daredevil Netflix release date and see a new photo and poster, below.
Here's the new photo, via USA Today.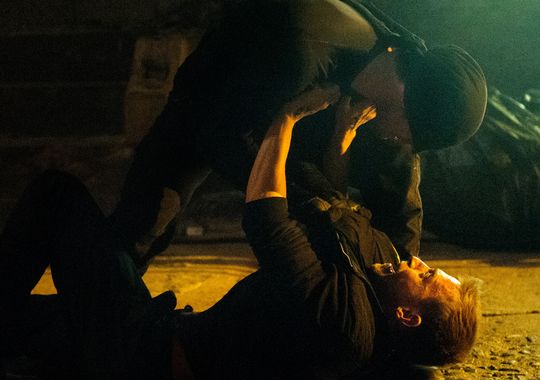 And here's the Daredevil poster, via Marvel. A motion version is available below.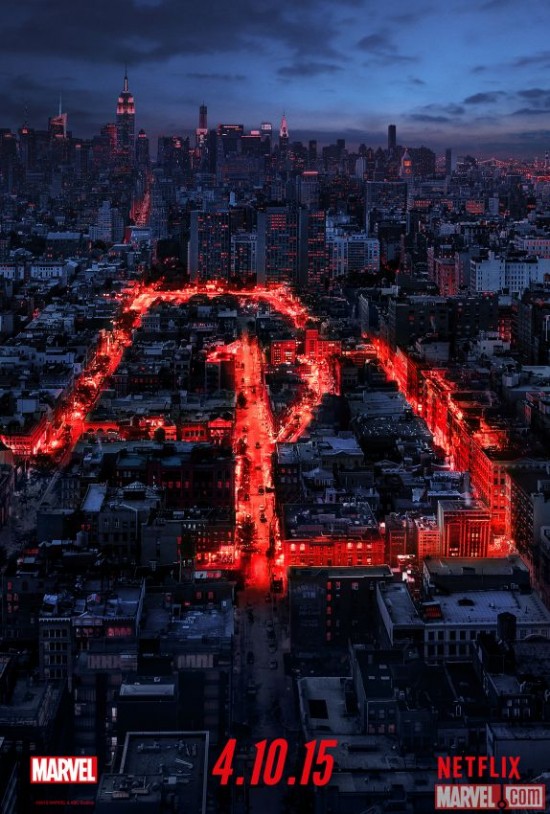 And, finally, here's the full press release on the release date. Are you going to binge-watch Daredevil?
We've teased you with casting announcements and photos from "Marvel's Daredevil," but now we can finally tell you when you can see the series for yourself: April 10, Exclusively on Netflix.
That's right Marvelites, Season 1 of "Marvel's Daredevil" will premiere with 13 one-hour episodes on April 10, 2015 at 12:01 a.m. PT in all territories where Netflix is available.
While you wait for April 10 to roll around, keep your eyes right here on Marvel.com and the official site for "Marvel's Daredevil" for all the updates, plus follow @Daredevil on Twitter and like the official Facebook page for even more!
"Marvel's Daredevil" follows the journey of Matt Murdock, who was blinded as a young boy but imbued with extraordinary senses, now fighting against injustice by day as a lawyer, and by night as the super hero Daredevil in modern day Hell's Kitchen, New York City.
The series stars Charlie Cox as Matt Murdock/Daredevil, Deborah Ann Woll as Karen Page, Elden Henson as Foggy Nelson with Rosario Dawson as Claire Temple and Vincent D'Onofrio as Wilson Fisk.
Marvel's first original series on Netflix is Executive Produced by series Showrunner Steven S. DeKnight ("Spartacus," "Buffy: The Vampire Slayer," "Angel") and Drew Goddard ("Cabin in the Woods," "Lost," "Buffy The Vampire Slayer," in addition to writing the first two episodes of "Marvel's Daredevil"), along with Marvel TV's Jeph Loeb ("Marvel's Agents of S.H.I.E.L.D.," "Marvel's Agent Carter," "Lost").
"Marvel's Daredevil" is produced by Marvel Television in association with ABC Studios for Netflix.
For more information on "Marvel's Daredevil," and the other exciting new Marvel Television series coming to Netflix, stay tuned to Marvel.com or visit Netflix.com/daredevil
So when will we see A.K.A. Jessica Jones and Luke Cage? The CEO of Netflix said "You should expect them about a year apart."