What Did Jeremy Renner Shoot As Hawkeye This Week?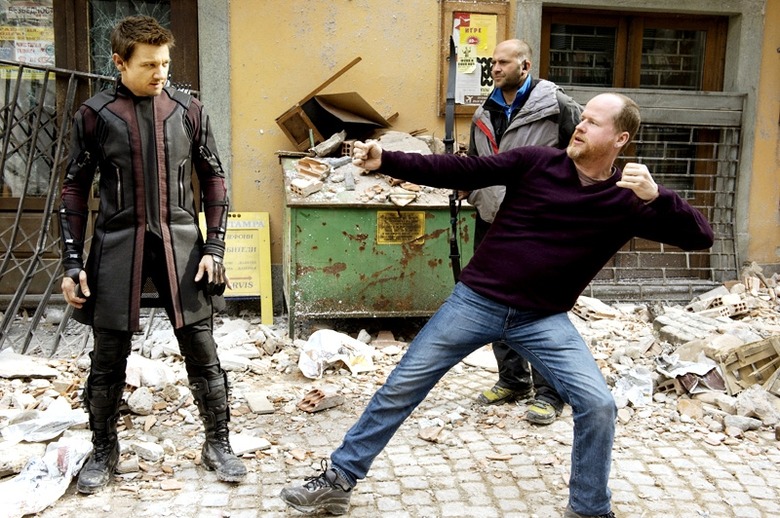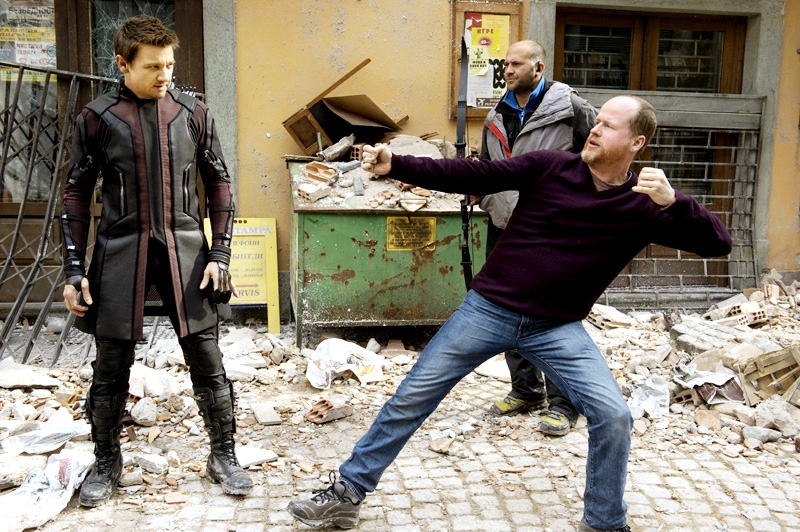 Just like the rest of us, Jeremy Renner spent this week getting back into the workaday groove after a hectic holiday season. But his job sounds a bit more exciting than your average office gig, and it requires a bit more secrecy too.
The actor was apparently back in character as Hawkeye this week, which is kind of surprising since Avengers: Age of Ultron wrapped months ago. So what could this mystery Hawkeye project be? Speculate with us about the Jeremy Renner Hawkeye shoot after the jump. 
Renner teased his Hawkeye mystery gig on WhoSay with the following image and caption.
Tues morn. I find myself in costume again. I just can't tell you why. And it still fits! #marvel #avengers #hawkeye
Renner is clearly toying with us here, but we're happy to take the bait. The most obvious guess is that Renner is in reshoots for Avengers: Age of Ultron. While principal photography wrapped in August, Joss Whedon is still putting on the final touches. Maybe he needed Renner back for a quick day or two.
Another possibility is that Renner is shooting a scene for Marvel's Agents of S.H.I.E.L.D. Hawkeye is a S.H.I.E.L.D. agent, after all, and Marvel movie actors have dropped by the TV series before. Or perhaps he's contributing to a last-minute scene (like, say, a credits sequence?) for the other Marvel movie currently in post-production, July's Ant-Man.
Then again, it may also be something less exciting, like a photoshoot or ad promoting the Marvel Cinematic Universe. The one thing we can be sure of is that it's not is a Hawkeye standalone movie, no matter how hard Hawkeye fans wish it could be. Sorry, guys. But at least we can definitely look forward to seeing him in Avengers: Age of Ultron when it opens May 1.
What do you think Renner's mystery Hawkeye shoot is about?