'Assassin's Creed' Gets New Release Date; Plus 'Fantastic Four 2' And 'Apes 3' Move Around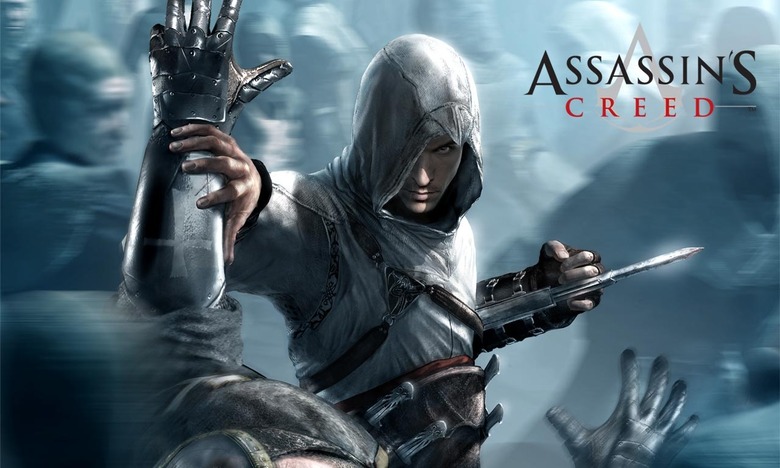 After coming off the 2015 release schedule, Michael Fassbender's Assassin's Creed is once again heading to theaters.
20th Century Fox announced a bunch of release dates Monday night including a new one for Assassin's Creed. The film will now hit theaters on Dec. 21, 2016. In addition, a sequel to this year's Fantastic Four has moved up a month to June 2, 2017 and now Matt Reeves' Dawn of the Planet of the Apes sequel will hit on July 14, 2017. In addition, Hugh Jackman's P.T. Barnum movie The Greatest Showman on Earth will be released Christmas Day 2016. This is all on top of the news of the Gambit movie hitting on October 7, 2016. Read more about the Assassin's Creed movie release date and more below.
The Wrap was one of the first outlets to post the news; the date seems like good news for fans of the popular video game. The Assassin's Creed film is scheduled to be directed by Justin Kurzel, with the most recent rewrite having been done by Exodus writers Adam Cooper and Bill Collage.
Among the other films given release dates were Mike & Dave Need Wedding Dates, a currently uncast comedy which will open July 29, 2016. It's directed by Jake Szymanski and written by Andrew J. Cohen and Brendan O'Brien. Then there's also The Mountain Between Us, a romance with Charlie Hunnam and Rosamund Pike. That'll hit on February 10, 2017, right in time for Valentine's Day.
Back to superheroes for a second though, it's kind of encouraging that Fantastic Four 2 remains on the schedule. Considering the first one opens in just a few months and we haven't seen a single image, it suggests they're happy enough with what they've seen that they expect there to be interest in a sequel.
The Apes 3 (for lack of a better title) date is right in between the weeks the first two movies opened, so that makes sense too.
What is your big take away from this news?