Channing Tatum's 'Gambit' Movie Coming October 2016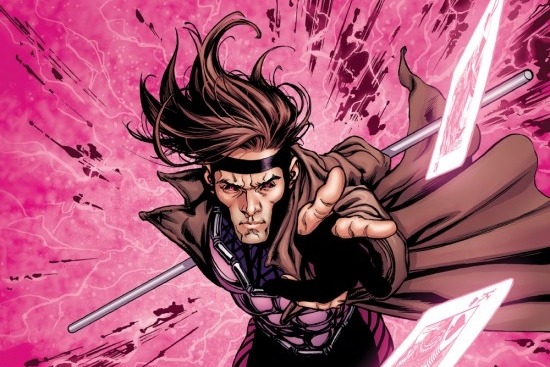 Channing Tatum has long been attached to play Gambit in the X-Men universe.  We just don't know when we'll first see him in the costume. Could it be X-Men Apocalypse in May 2016? Maybe. But the actor took to his social media to reveal that a release date has now been set for a Gambit solo movie. It'll be out on October 7, 2016. Read more about the Gambit movie release date below.
Here's what Tatum posted to his Facebook and Twitter.
How do you say October 7, 2016 in Cajun?

— Channing Tatum (@channingtatum) January 6, 2015
"How do you say October 7, 2016 in Cajun?" Cajun, of course, being the native dialect of the popular X-Man. And yes, October 7, 2016 is a Friday. The Wrap then confirmed.
The most recent news we had on the Gambit movie was that screenwriter Josh Zetumer (the RoboCop reboot) was penning a draft based on a treatment by the character's co-creator, Chris Claremont. Since this release date is real that draft must be coming along nicely. I'd assume we'll start hearing about directors rather soon.
Tatum said the following about the character a few months back:
We really do want to try our hardest to give something fresh. We're obviously going to go to the saving-the-world superhero movies eventually, but maybe not for the first one. We kind of want to introduce this character in a very different way. When you try to do something different, you never really know right off the bat what that is. We're feeling our way into it. And we really just gotta prove that concept of that person.
So does that refer to this solo film? And will he appear in X-Men: Apocalypse? We don't know. But it definitely sounds like he's ready to make a long term commitment to the character and a release date is a huge, huge step forward for the solo film.
Are you excited for the Gambit movie?