January Movie Releases That Didn't Suck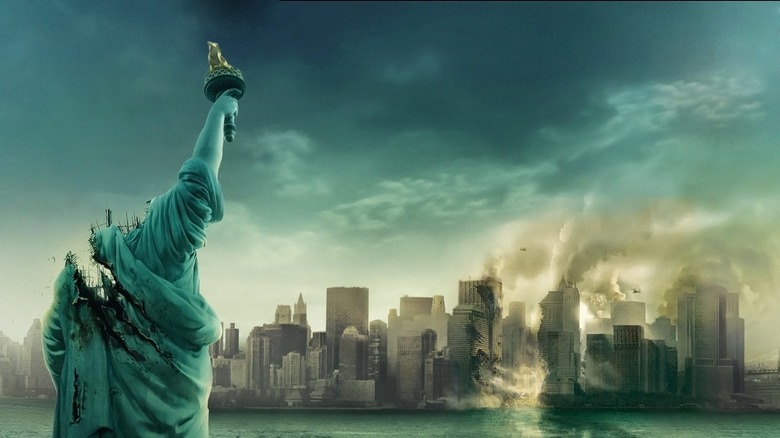 There's no month quite like January on the movie release calendar. It's the worst. January is a month to catch up on the awards contenders released in the weeks prior and for studios to drop all their wide releases they have no idea what to do with. The reasoning is simple. There are no major vacations for one. And two, if a movie is really good, the studio would've either released it earlier over the holidays, or will hold it until the summer.
Basically, if a movie comes out in January, most of the time you know it's going to stink. Over the past few years, however, the early calendar-dump months have been getting slightly more competitive. In the near future, we're going to start getting legitimate blockbusters in March. But that's a new practice. For the past several decades, January has been a horrible month to release movies.
With that knowledge, we decided to go back through history. Were there any really good movies released in January? The answer is "Yes," but it's not as many as you'd think. In fact, in the past 35 years, I found only about 30 films most people would consider "good." We'll mention them all below, then dive a bit deeper on the better ones. Below, read about the 15 best January movie releases of the past 35 years.
Before we get to the list, a bit about the self-imposed rules. I eliminated any film that opened in December and then got a wide release in January. If it premiered at Sundance, which is in January, that didn't count either. And anything that was re-released in January didn't count. (Sorry, 1997's Star Wars: Special Edition.)
As for why I picked 35 years, that just seemed like the right amount of time. It's a few years after the birth of the modern summer blockbuster, and just enough time for Hollywood to pay more attention to the calendar. The number is mostly arbitrary, but there is some thought behind it.
To begin, here are 15 films I considered while making the list, but simply didn't make the cut either because they weren't good enough or haven't become classic enough.
The Falcon and the Snowman – January 25, 1985
Fandango -  January 25, 1985
Outrageous Fortune - January 30, 1987
Gleaming the Cube - January 13, 1989
Internal Affairs  – January 12, 1990
White Fang -  January 18, 1991
The Hand That Rocks the Cradle  – January 10, 1992
Tales from the Crypt: Demon Knight -  January 13 1995
She's All That -  January 29, 1999
Orange County -  January 11, 2002
A Walk to Remember -  January 25, 2002
Torque -  January 16, 2004
Assault on Precinct 13 -  January 19, 2005
Notorious -  January 16, 2009
The Book of Eli -  January 15, 2010
In that list you start to see a trend as time gets closer to the present. More teen fare, more urban films, and more horror. That's probably because many films in those genres did well in this month over history. Now onto the list.
The 15 Best January Movie Releases of The Past 35 Years
15. Hostel - January 6, 2006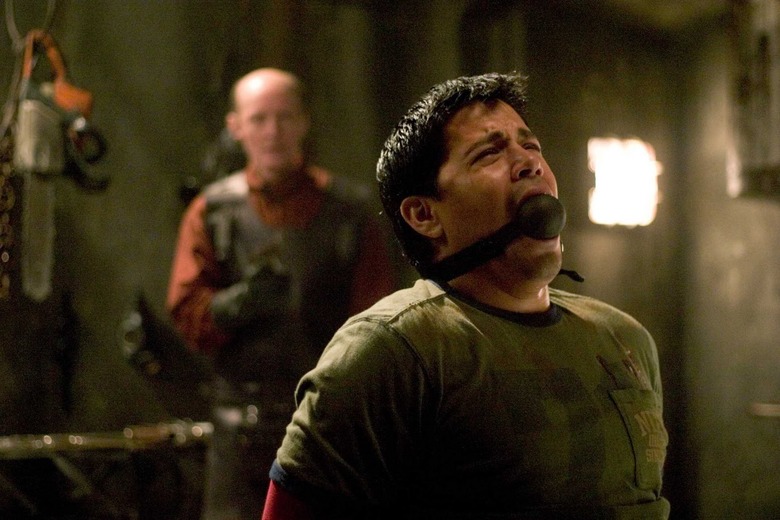 Eli Roth's slow-burn torture horror film debuted at the Toronto Film Festival in late 2005, but didn't open wide until January 2006. It opened number one with almost $20 million and ended up with a gross of $80 million worldwide, spawning multiple sequels. Not bad for a $5 million budget.
As a film, I still enjoy Hostel because though Roth really goes for it with the gore towards the end of the film, the movie is never in a rush to get there. It's a deliciously excruciating wait until the blood really starts to fly.
14. Leprechaun  - January 8, 1993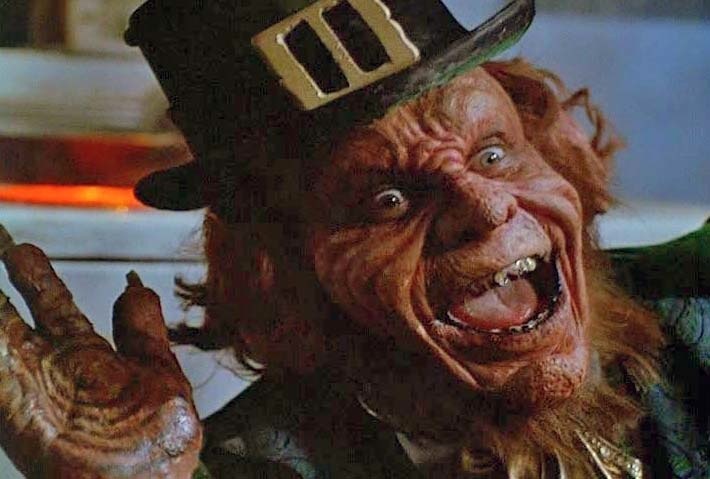 Though it spawned a copious number of sequels after its release, the original Leprechaun – which starred Warwick Davis and Jennifer Aniston – was not a hit. It made about $8.5 million domestically upon initial release. However, that early Nineties release date and the fact it probably hit home video around the summertime started the ball rolling in what would eventually become a big cult series.
No, Leprechaun isn't that good. But it's one of those horror movies that's enjoyable simply because it's so goofy. And there are some scares and gore here and there too. It's both not a surprise it wasn't a hit at the box office, nor that it actually had a life after.
13. Higher Learning - January 11, 1995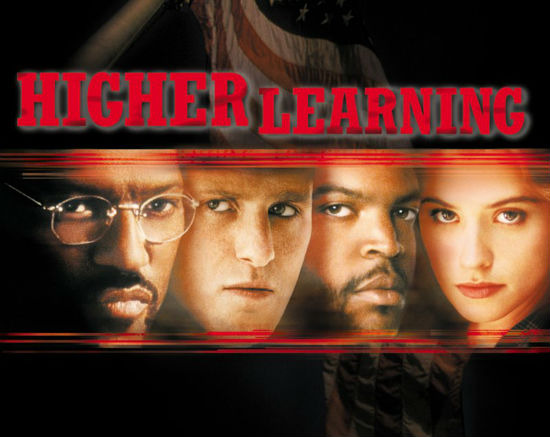 After Boyz N The Hood and Poetic Justice, director John Singleton was hot. He followed up those films with this racially-charged story that feels as poignant today as it did 20 years ago. The January release was probably a result of the studio being unsure how to handle the movie. As a result, it ended up doing okay, grossing almost $40 million overall and opening at #2.
Though I haven't seen it in a long time, I find myself thinking of Higher Learning a lot. Not only because, as a young man, it was one of the first times I'd seen issues like these portrayed on screen, but the incredible cast including Omar Epps, Michael Rapaport, Cole Hauser, Laurence Fishburne, Jennifer Connelly and Ice Cube.
12. Smokin' Aces -  January 26, 2007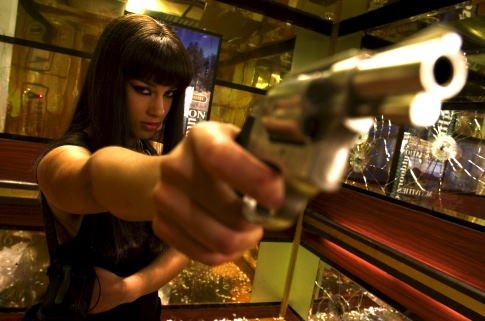 Action movies that are kind of weird are perfect for January. Joe Carnahan's kinetic crime thriller was a good fit back in 2007. It opened at #2 and ended up grossing over $57 million against a $17 million budget. Not a great return, but the film generated enough good will to birth a few sequels.
Smokin' Aces is definitely not Carnahan's best movie, but it's filled with incredible energy and fun performances. It's the director really swinging for the fences before learning to dial things back and bit and save the big action and spectacle for when it was needed.
11. Juice - January, 17 1992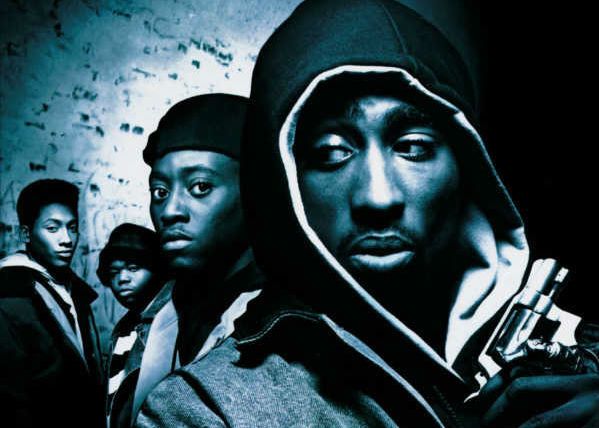 By the time Juice opened in 1992, the hip-hop influenced urban drama was peaking. Boyz N the Hood and New Jack City hit the year before, Menace II Society would come out the year after and Juice, unfortunately, got kind of lost in the middle. It grossed about $20 million total after an $8 million opening.
Juice might have been a bit lost in the shuffle but the tumultuous relationship between the four lead characters, specifically those played by Tupac and Omar Epps, give the movie a real strength. Unlike Boyz or New Jack City, both of which are a bit more about the areas in which they take place, this movie was primarily great a character piece. It boasts solid performances by Samuel L. Jackson and Queen Latifah, too.
10. Great Expectations - January 30, 1998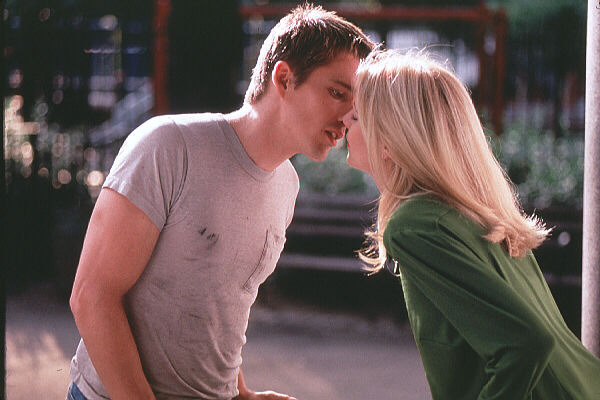 One of many (and still counting) retellings of the Charles Dickens' story, the star-studded version of Great Expectations was a moderate success. Starring Ethan Hawke, Gwyneth Paltrow and Robert De Niro, the film grossed only $26 million domestically, but more than that internationally for a grand total of $55 million. Worth nothing though, while it's technically a January release, the late release date was probably more aimed at Valentine's Day.
Oh, and did you forget this version of Great Expectations was directed by none other than Oscar-winning director Alfonso Cuaron? It's not a movie that particularly screams "Cuaron" but it has its moments, and decent performances, resulting in a pretty solid take on the material.
9. Cloverfield - January 18, 2008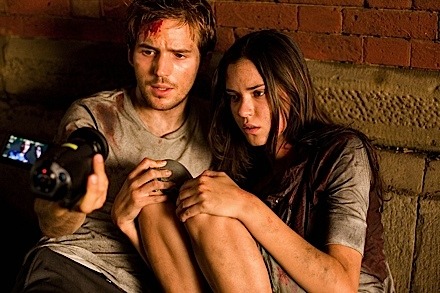 Arguably the most-hyped January release of all time thanks to its groundbreaking, mysterious marketing, this J.J. Abrams-produced, Matt Reeves-directed found footage monster movie had a huge $40 million opening weekend on the way to $80 million domestic and $170 worldwide. The opening was the biggest in January history until 2014 when Ride Along squeaked by it.
Cloverfield kind of helped reinvigorate the found footage genre, turning it on its head and showing that the films didn't all have to be horror movies. The movie doesn't hold up particularly well, but when it came out it was a kick-ass roller coaster ride. We're still waiting on that sequel.
8. Don't Be A Menace To South Central While Drinking Your Juice In The Hood - January, 12 1996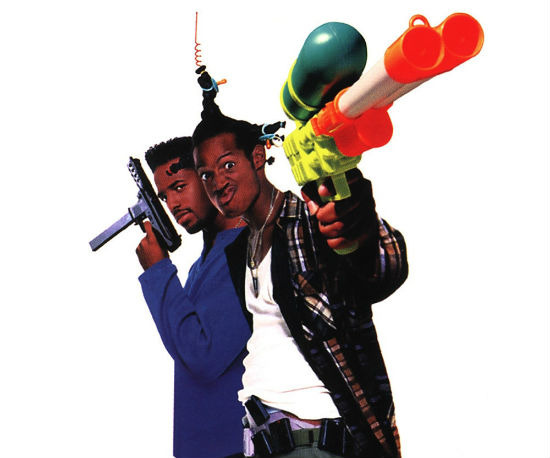 Here's an interesting fact about this highly-underrated parody by the Wayans Brothers. Its box office numbers, an $8 million opening and $20 million total gross, are almost identical to one of the films it was parodying, Juice, which opened in the same month four years earlier. Like that movie, this one is not considered a big hit.
In fact, not only is this movie not a hit, I feel like it's probably hated by most people. But I put it this high on the list because when I saw it, it was one of the funniest films I'd ever seen. I still laugh when I think about the outrageous crap that's in this movie. So you know what? It's the #8 January release of the past 35 years.
7. Scanners - January 14, 1981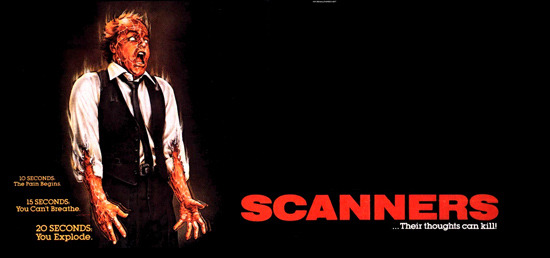 The oldest film on this list is definitely one of the most classic. David Cronenberg's thriller about mind control only grossed about $14 million when it was released, but thanks to its quality and effects, still endures as a beloved sci-fi horror film. Several lesser sequels were later made once the film caught the imagination of audiences on the home market.
David Cronenberg's movies almost seem tailor-made for January, because they're good, but usually so weird that Hollywood would never know what to do with them. Scanners is definitely that, a good film that has pretty much been relegated to being known by the masses for one head-exploding scene.
6. Alive - January 15, 1993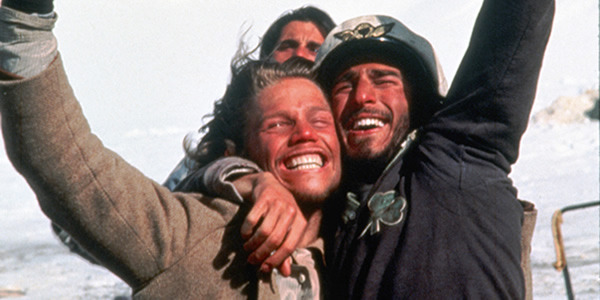 It's kind of amazing that Alive got made at all, let alone grossed almost $37 million. Directed by Frank Marshall, the true story drama about a group of men forced to eat each other after their plane crashes in the mountains is pretty memorable. But the January release date definitely suggests it was a movie the its studio was scared of.
As a kid, I was scared of it, too. I remember watching it and being grossed out but also riveted. Alive is a wonderful movie that, like Scanners, kind of gets pigeonholed for one single thing. In this case, cannibalism.
5. Matinee - January 29, 1993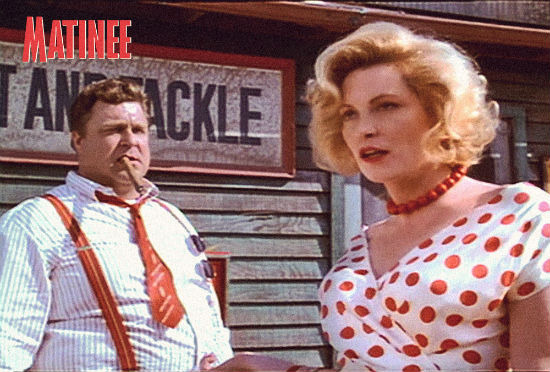 Joe Dante still had some of that Gremlins swagger when he made this delightful John Goodman film in 1993. However, in Hollywood's eyes, he'd soon lose it. This love letter to movies did not connect with audiences; it didn't even cross $10 million.
Thankfully, movie lovers found the film on video and continue to watch and adore it today. It has a cheeky tone with lots of subversion, and a plethora of crazy effects, and fun ideas. And did we mention John freaking Goodman?
4. Tremors - January 19, 1990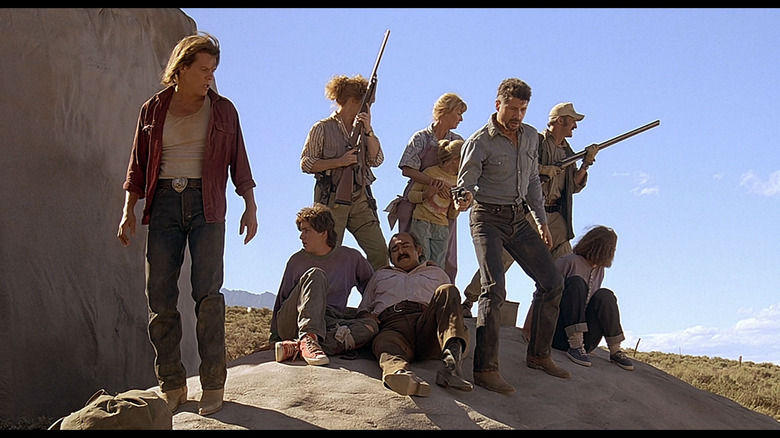 Man, I love Tremors. It's got Kevin Bacon, Fred Ward, Michael Gross, and a totally awesome horror premise about massive killer worms who respond to movement. It's such a beloved movie, and has spawned so many sequels, you'd think it was a hit when released. Not the case. When Tremors opened in January of 1990, it was the #5 movie and ended up with a gross of only $16 million.
What you have here, like a lot of these movies, is a case of home video saving the day. No one saw Tremors when it was in theaters, but once it hit home video people ate it up. It's not the first horror-comedy, nor would it be the last, but in 1990 that blend of horror and comedy wasn't as prevalent as it is today, and it just plain worked.
3. From Dusk Till Dawn - January 19, 1996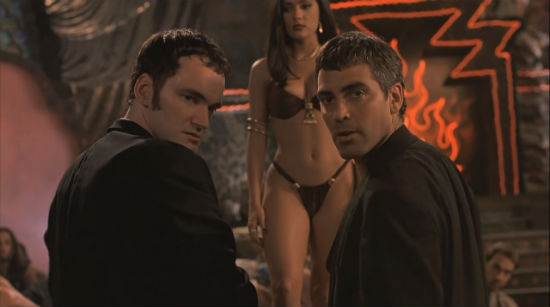 When I was researching January released I was like, "From Dusk Till Dawn opened in January? But wasn't that a massive hit?" The answers to those questions are "Yes, it did" and "No, it wasn't." As a 16-year-old boy when the film opened, of course I was excited to see a vampire bloodbath from the directors of Pulp Fiction and Desperado. But I was in the minority. The film opened at #1 but only grossed about $26 million total. That was more than it cost, but definitely not as much as you'd think it made the way some fans revere the movie.
And revere the movie history should. From Dusk Till Dawn remains one of Robert Rodriquez and Quentin Tarantino's best collaborations, blending all the things both directors are best at. Throw in George Clooney, Cheech Marin, Salma Hayek and that ending? You've got one of the best January releases ever. In fact, the film still endures with a current TV show and multiple direct to video sequels.
2. Broadway Danny Rose January 27, 1984; Radio Days January 30, 1987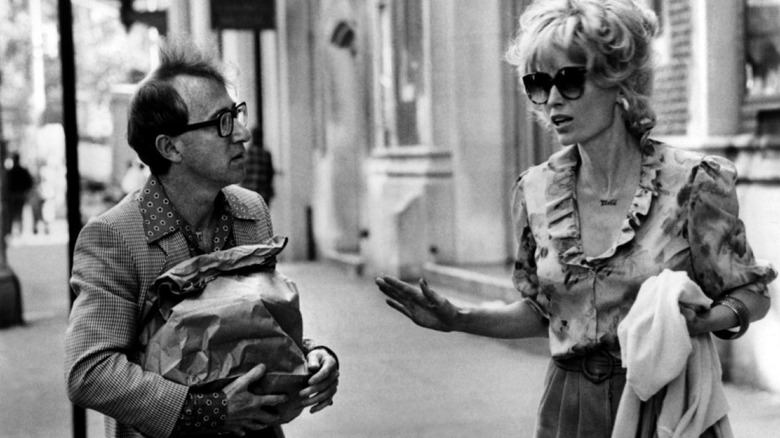 Okay, a bit of a cheat here. In the mid-Eighties, Woody Allen released two movies in late January, both of which would go on to some critical acclaim. Both were moderate hits, grossing $10 and $14 million respectively.
Besides there release dates, these Allen films actually do share a lot in common. They're both set in the world of show business, they were both nominated for two Oscars, both star Mia Farrow, and both kind of get lost in the discussion of the best Woody Allen movies ever. Neither is, but both are good too, and that's more than enough for a high rank on this list.
1. Before Sunrise - January 27, 1995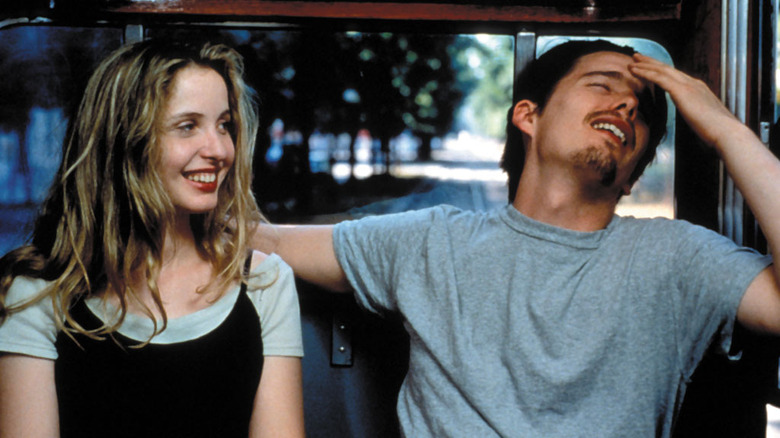 Another day, another Richard Linklater film at the top of a list here on /Film. But it's hard to argue with this one. No, Before Sunrise wasn't a break away hit. It only grossed about $5.5 million. But it opened at $1.4 million, meaning word of mouth really kept the film going.
That word of mouth continues today. Who would have thought that 10 years after this movie, Linklater, Ethan Hawke and Julie Delpy would make a sequel? And 10 years after that, they'd complete a trilogy? The Before series is probably the best modern romantic series. Who would guess now that it got started in the worst of all the movie months: January.