LOL: Watch Someone Challenge Disney World's Gaston To A Feat Of Strength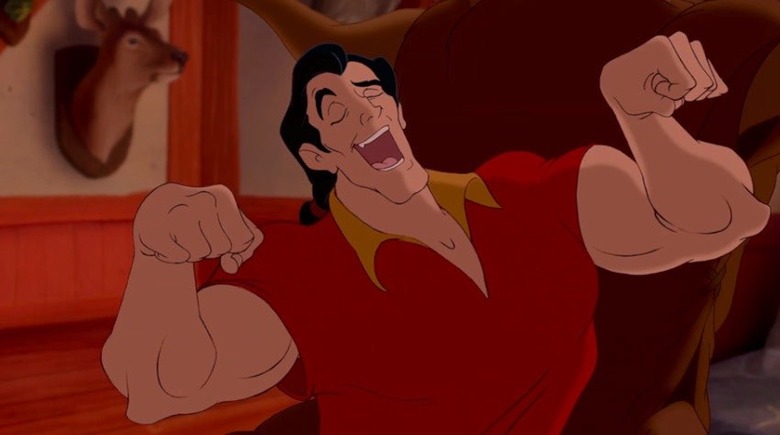 Disney is great when it comes to casting the costumed characters you see in their theme parks. I've seen various characters present so many fantastic off the cuff responses in characters to park guests over the years. The latest to make its way across the interwebs is Beauty and the Beast antagonist Gaston challenged to a feat of strength and got exactly what he asked for. Of course, the character from the Disney animated classic is a narcissist who thinks he is superior to everyone around him. A Disney World park guest challenged the arrogant and egotistical hunter to a push up contest and the costumed character accepted. Watch the resulting Gaston challenge as recorded on a cameraphone (people, lets start recording horizontally and not vertically, okay?) after the jump.
Gaston Challenged
The character of Gaston was voiced by Richard White in the 1991 Disney animated classic Beauty and the Beast. Disney describes him as "an egotistical hunter who vies for Belle's hand in marriage and is determined not to let anyone else win her heart, even if it means killing her true love."