Snoopy Takes Flight In New 'The Peanuts Movie' Trailer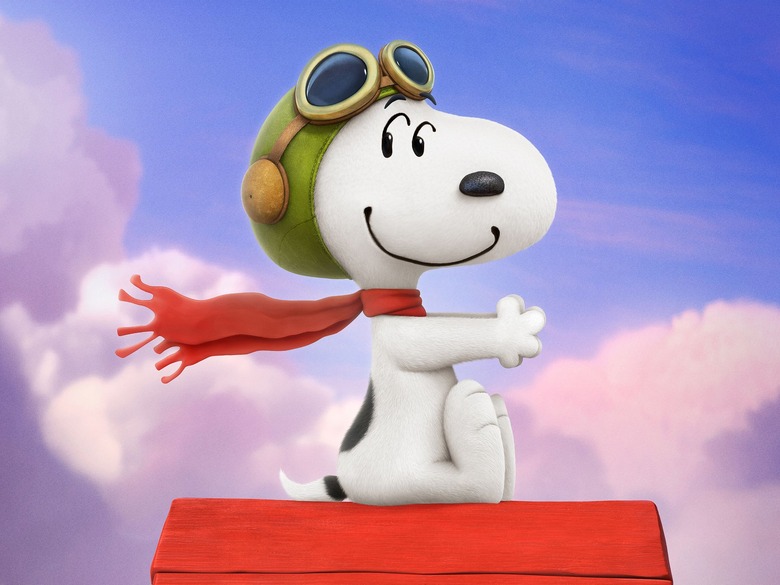 Star Wars and Jurassic Park aren't the only classic franchises up for a revival this year. This November brings The Peanuts Movie, the first-ever full-length feature film based on Charles M. Schulz's beloved characters.
Though the new film gives the old property a 21st century makeover — complete with CG and 3D — it retains the same timeless quality of the source material. Or it tries to, anyway. We'll see how that turns out when the movie actually premieres. Watch the new The Peanuts Movie trailer after the jump.
Fox debuted the latest The Peanuts Movie trailer on YouTube. This one is all about Woodstock, Snoopy, and Snoopy's WWI alter ego the Flying Ace.
Plot details for The Peanut Movie have been kept vague. We do know it'll follow Charlie Brown "on a quest to get something he's sure he needs, even though he discovers he's pretty OK just as he is." As for the tone, director Steve Martino has talked up Charlie Brown's enduring optimism. "I wake up every day and it's like, 'Today's the day we're going to win that game! I'm going to kick that football!'" he said. "As you have more life experience, those things have more meaning."
Meanwhile, Charlie Brown's best friend Snoopy is going on his own parallel journey to battle his nemesis Red Baron in World War I Paris. To get those scenes just right, Martino and producer/writer Craig Schulz (son of Charles M.) actually went up in a biplane. "We really get to go into his mind and see what this crazy dog is imagining every day of his life," said Schulz.
The Peanuts Movie opens November 6, 2015.
Charlie Brown, Snoopy, Lucy, Linus and the rest of the beloved "Peanuts" gang make their big-screen debut, like they've never been seen before, in state of the art 3D animation. Snoopy, the world's most lovable beagle – and flying ace – embarks upon his greatest mission as he takes to the skies to pursue his arch-nemesis The Red Baron, while his best pal, Charlie Brown, begins his own epic quest. From the imagination of Charles M. Schulz and the creators of the ICE AGE films, THE PEANUTS MOVIE will prove that every underdog has his day.