This Week In Trailers: Silenced, Little Accidents, The Last American Vampire, Giuseppe Makes A Movie, National Gallery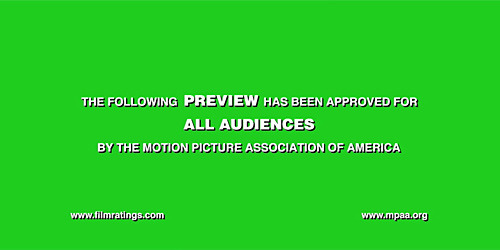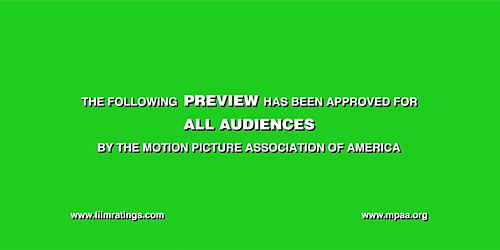 Trailers are an under-appreciated art form insofar that many times they're seen as vehicles for showing footage, explaining films away, or showing their hand about what moviegoers can expect. Foreign, domestic, independent, big budget: What better way to hone your skills as a thoughtful moviegoer than by deconstructing these little pieces of advertising? This week we thank the Obama administration for ruthlessly going after whistleblowers, wonder whether the spirit of Andre Dubus lives on, revisit Abraham Lincoln: Vampire Hunter, stand in wonderment of artistic masters, and praise the efforts of small filmmakers everywhere.National Gallery Trailer
Let it wash over you.
Strangely, a few weeks ago, I talked about another documentary about an art gallery and dropped Frederick Wiseman's name and so it should follow, right, that Wiseman himself has a documentary on the National Gallery of London which, if you ever find yourself in the need to do something rather than hunting for a cheap shirt that says Mind the Gap, you would be well rewarded. What I absolutely adore about this trailer is how well it encapsulates the very thing that makes museums so compelling and awe-inducing in the first place: its art and the dedication of many to preserve it. It smartly slips in critical high praise as we slowly drift into moment after moment. We don't need to linger on the art so much as we hear and see the participants who keep these societal touchstones alive as if they were created merely months, not centuries, ago. I found myself giving pause and simply delighting in these small thoughts that are shared with us and it coalesces into a marketing vehicle that exceeds its medium by stoking those mental embers of curiosity.
Silenced TrailerYou ought to care about this.
One of the things that came out of Frontline's superb examination on the US government's attempts at purloining information on its citizenry is seeing that not everyone was OK with this even before Edward Snowden blew his whistle. A senior executive at the NSA, Thomas Drake worked there from 2001 to 2008. Not only did he contact a Baltimore Sun reporter about things he saw going on that caused a huge amount of alarm, once he was found out he was charged with disclosing classified information under the Espionage Act. His is but one example of how the Obama administration has dealt with whistleblowers in this country. Director James Spione takes an interesting angle to examine how we treat people who leak information versus those who are whistle-blowers. Whereas Citizenfour takes a look at one man's story, seeing it from the vantage point of multiple people who have been caught up in pivotal moments in our country's contemporary history not only makes this a curious watch but, perhaps, a necessary one.
Little Accidents Trailer
There's something interesting here.
First, and I have to get this out there, I just can't swallow the idea that if my kid was suddenly removed from my family that one of my first orders of business would be to bone the neighborhood bad boy. It's a superficial observation based only on what's here in the trailer, I get that, but I'm putting that aside as I think director Sara Colangelo has perhaps made something special. After getting comfortable with its sensibility, you can actually get the sense for its time and place. You can feel its location, its people. It honestly comes off like an Andre Dubus, In the Bedroom, kind of movie along with its complications that arise after some tragedy takes place. It seems like a small movie that is going to live and die based on how well its players can make me feel that this is coming from a place of genuine human fraility. From wrath, from sexuality, from coveting, it all leads to these moments that, if the trailer is to be believed, we could see some riveting performances.
Giuseppe Makes a Movie Trailer
God, I love American Movie.
There is just something about the indomitable spirit of people who want to make a movie. Director Giuseppe Andrews is such a person and even though this trailer is an absolute riot of chaotic moments all fighting for some kind of coherence there is a genuine preciousness that should be recognized. It's genuine heart and soul, albeit a completely crazy heart and soul, on display and we see the vulnerability of someone who has a dream of crafting these little films. Whether the art is any good is a little besides the point. What we get in this trailer is a portrait of a man who has the kind of drive and creativity that ought to resonate with anyone who wants to be inspired by people who are living life on their terms. Wrongly or rightly, this is the kind of documentary that gets my attention if for only to get a glimpse of someone trying to make a dream become a reality.
The Last American Vampire Book Trailer
So, this is writer Seth Grahame-Smith's latest creation.
I don't usually slip in trailers for books but because Grahame-Smith has been so active in the contemporary cinematic universe with his announced presence on projects like Beetlejuice 2, The Lego Batman Movie, It, and Gremlins it just should follow that if you were a fan of Abraham Lincoln: Vampire Hunter you're about to get your fix of even more schlock pretty soon. The trailer is pretty abysmal (I had to check twice just to make sure this wasn't made by some dude in his bedroom closet) but, hey, this guy has made a wonderful life for himself based on his wordsmithing so who the hell am I to judge?
Nota bene: If you have any suggestions of trailers to possibly be included in this column, even have a trailer of your own to pitch, please let me know by sending me a note at Christopher_Stipp@yahoo.com or look me up via Twitter at @Stipp
In case you missed them, here are the other trailers we covered at /Film this week:
The Snoopy Movie Trailer – Far more fascinating than the previous version but it's still leaving me kind of cold.
Big Game Trailer – Yes, just the kind of afternoon matinee silliness that I'm hungry for.
Accidental Love Trailer - A hundred times nope.
Good Kill Trailer - Take your brooding elsewhere. Not interested.
Demonic Trailer – I'm still unsure what this was about.
Ant-Man Trailer - Not really impressed by what's being showcased here.
Hits Trailer – Will come and go just as fleetingly as YouTube celebrity is.
The Lazarus Effect Trailer – Is destined for RedBox purgatory, never to be heard from again.
The Voices Trailer – Wish I could see this immediately.