Five 'Project Almanac' TV Spots Prep You For Teen Time Travel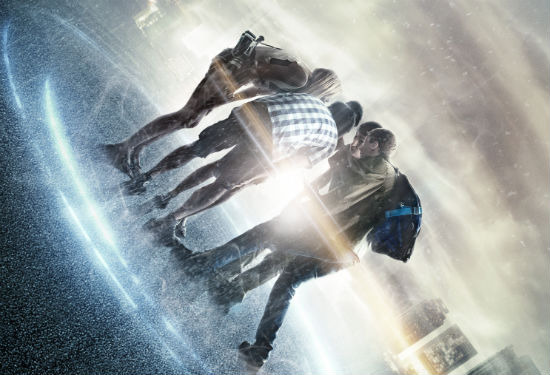 Call me crazy, but I'm looking forward to Project Almanac. After a few delays, Paramount debuted the film at Comic-Con in July and reactions were pretty good. Now, months after that, the found-footage time travel film is finally hitting theaters on January 30.
To gear up, Paramount has released five TV spots for the film, which, follows what happens when a group of teenagers discover a device in their house that makes time travel possible. They begin to use it for all kinds of crazy immature things – revenge, money, skipping school, and lust – until everything gets really messed up.
Directed by Dean Israelite, written by Jason Harry Pagan & Andrew Deutschman and produced by Michael Bay, Project Almanac opens January 30. Check out the new Project Almanac footage from the TV spots below.
Here's the new Project Almanac footage thanks to five TV spots, via Paramount.
Jumping back in time, here's a brief history on the film. The idea was first picked up by Michael Bay's Platinum Dunes in 2012. Cameras then started rolling in Summer 2013 aimed at a February 2014 release date. In that time, the title changed from just Almanac to Welcome to Yesterday. And, despite what we heard, it had nothing to do with the important book in Back to the Future Part II.
As the first release date quickly approached the distributor, Paramount, decided to hold the film back for unspecified reasons. (One rumor was Michael Bay wanted to work on it once he finished Transformers: Age of Extinction)  It was retitled Project Almanac and it had a pretty successful, buzzy screening at Comic-Con.
Now, it's 2015 and the film is finally hitting theaters. Will it be good? We'll have more on Project Almanac in the weeks leading up to release. Here's the official synposis:
A brilliant high school student and his friends uncover blueprints for a mysterious device with limitless potential, inadvertently putting lives in danger.