Ryan Gosling Directorial Debut 'Lost River' Going Straight To Video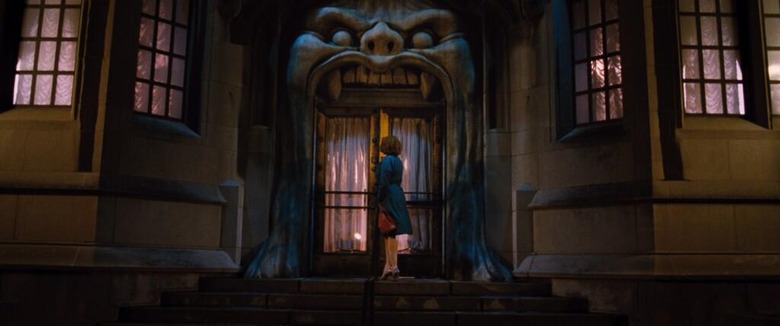 You won't see the next Ryan Gosling film in theaters. Lost River, the film Ryan Gosling directed, and which premiered at Cannes this year to puzzled, if not outright hostile reactions, will be released by Warner Bros. only on video.
The stigma associated with the phrase "direct to video" has slowly but steadily decreased, perhaps since Roger Ebert highlighted Red Rock West as a quality film that just happened to be dumped to HBO and video in '93/'94. Now, the wealth of day and date VOD releases for indie films proves that there's no shame in a film skipping theaters, and that doing so can even be a sound business plan. But when the film in question is the directorial debut from a star who has an established relationship with the studio in question, eyebrows raise.
Variety reports that Warner Bros. will release Lost River on home video in April. We don't have further details on the release, though some combination of blu-ray and digital distribution is likely.
Oddly, Warner Bros. did not produce Lost River; the studio picked up the film at Cannes. The specifics of that deal — more to the point, the reason that WB invested in a  film which never seemed like one with studio-ready commercial appeal — are not public at this point.
Lost River was written by Gosling, seemingly with significant influence from his partnerships with directors such as Nicolas Winding Refn. It stars Christina Hendricks, Eva Mendes, Matt Smith, Saoirse Ronan and Iain De Caestecker in a story about a single mother whose son discovers an underwater city. Given the spacy, dreamy tone of the footage we've seen and the unusual nature of the story, a small release is probably the idea way to get this film out to audiences — Lost River doesn't sound like a film for everyone.