Page 2: Star Wars, Jurassic Park, Shaun Of The Dead, Hobbit, Indiana Jones, Die Hard, Labyrinth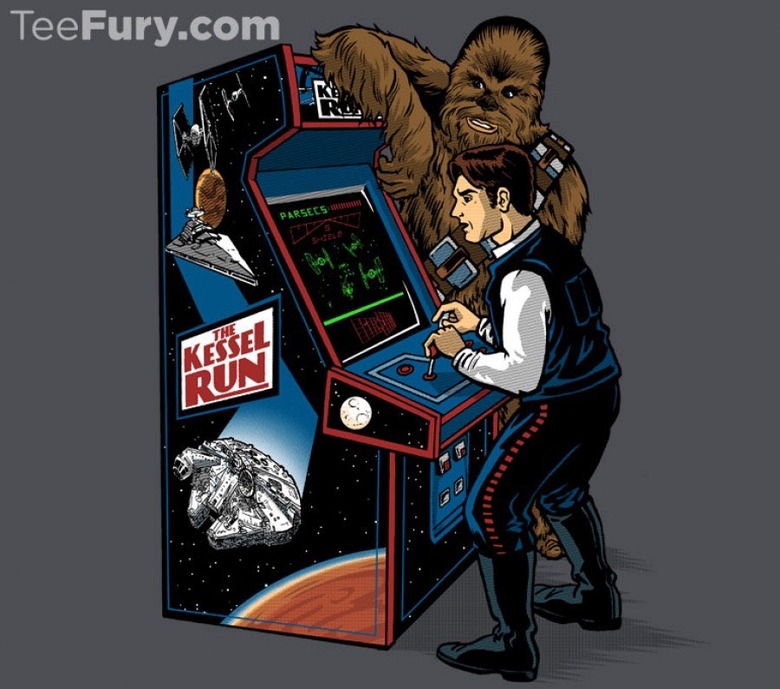 Page 2 is a compilation of stories and news tidbits, which for whatever reason, didn't make the front page of /Film. After the jump we've included 36 different items, fun images, videos, casting tidbits, articles of interest and more. It's like a mystery grab bag of movie web related goodness.
Header Photo: Kessel Run Arcade t-shirt
Boy from Jurassic Park writes college acceptance essay
Box Office: 8 International Hits That Challenged the Studio Tentpoles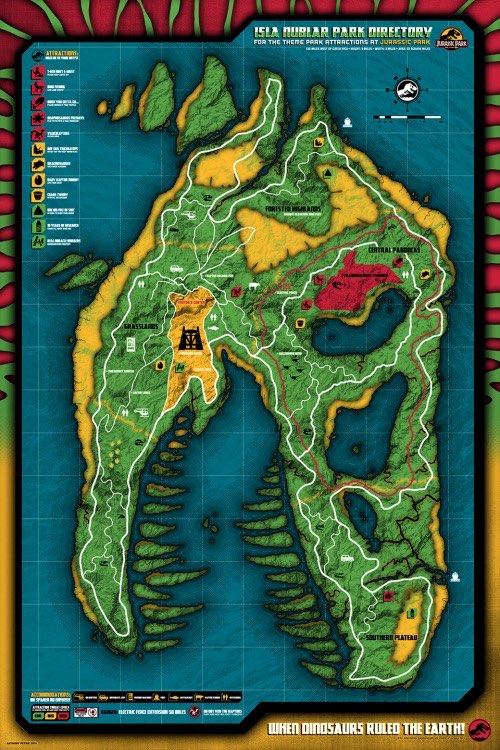 The 'Jurassic Park' inspired 'Dino Directory' by Anthony Petrie
How "A Charlie Brown Christmas" became the "Dark Side of the Moon" of holiday favoritesPrincess Bride: An Adorable Little Kid Just Came Up With The Best Fan Theory Ever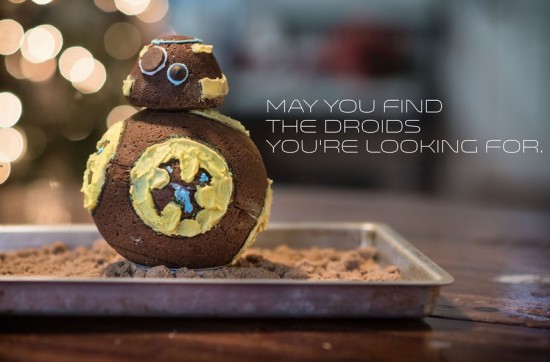 Gingerbread BB15 Fast and Furious Facts About the 'Mad Max' TrilogyHere's what Back To The Future 2 got hilariously wrong about life in 2015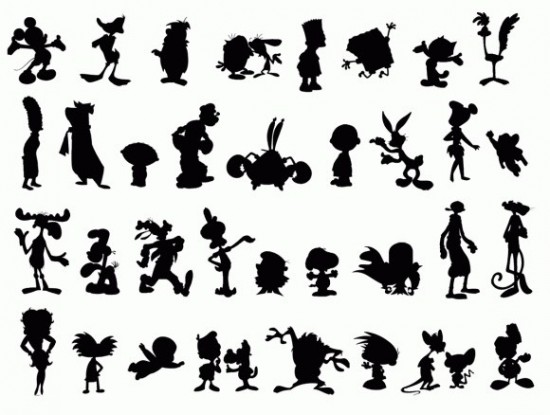 THE 40 BEST CARTOON CHARACTERS OF ALL TIMEKim Jong Il Had A Fan Club And They Really, Really Hated Team America
Simon Pegg Gave His Blessing For A Touring 'Shaun Of The Dead' Stage Show
Disney CEO Bob Iger and Steve Jobs built a lasting partnership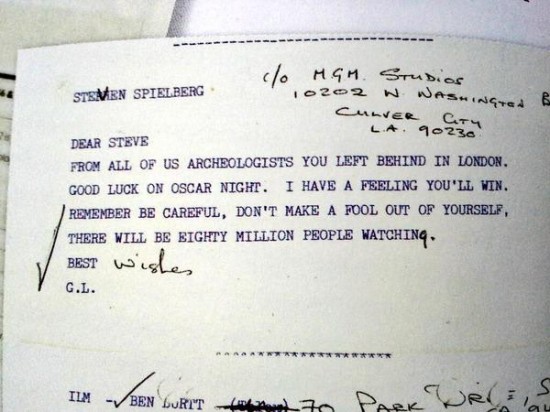 A telegram George Lucas sent to Spielberg wishing him good luck for Raiders of the Lost Ark on Oscar Night 1982.
'Parks and Recreation' cast explains the entire series in 30 seconds
The WarSting Hobbit Sword Glows Blue In The Presence Of Unsecured Wi-Fi [Video]
Double Oscar Winning Actress Luise Rainer Dies at 104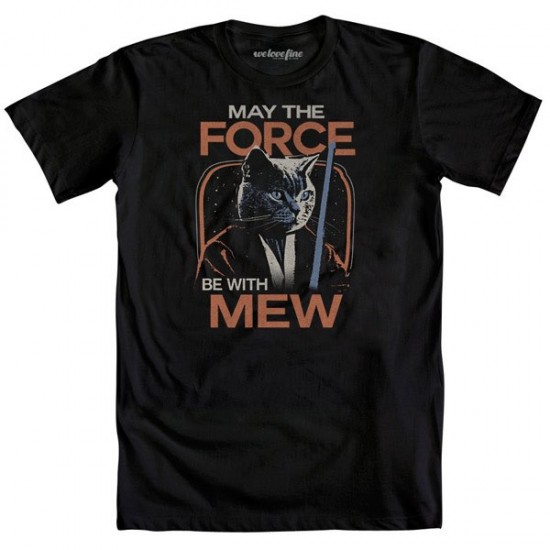 May The Force Be With Mew T-Shirt
Richard Graydon Dead: Stuntman In 10 James Bond Films
Watch: Trailer For Short Film 'Everything & Everything & Everything' Starring Shane Carruth
'Star Wars' Named Fandango's Most-Anticipated Movie of 2015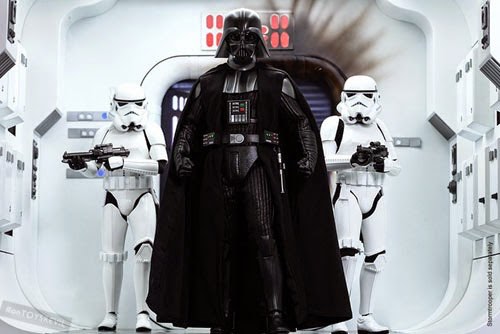 1/6 DARTH VADER from Hot Toys (From "Star Wars Episode IV")
Look at Fandor's AN ALTERNATE GUIDE TO THE HISTORY OF CINEMA Read more at
Watch 'The Raiders Of The Lost Bark' Make Indiana Jones Far More Adorable
Netflix to help parents trick kids on New Year's Eve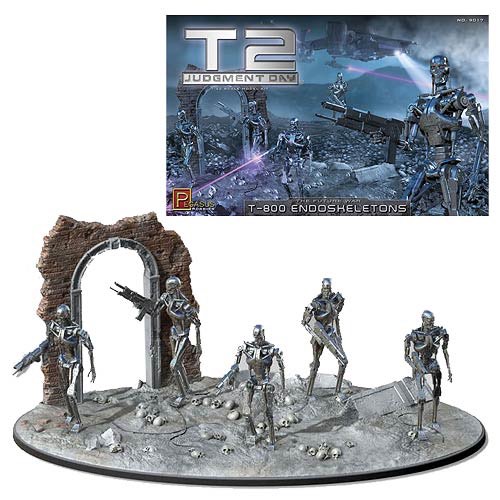 Terminator 2 Judgment Day T-800 Endoskeleton 1:32 Scale Model Kit
'Selma' Director Responds to Criticisms of Lyndon B. Johnson Portrayal
This Gingerbread Smaug Doesn't Look So Terrible [Video]
Extant Is Dumping Most Of Its Cast, Get The Details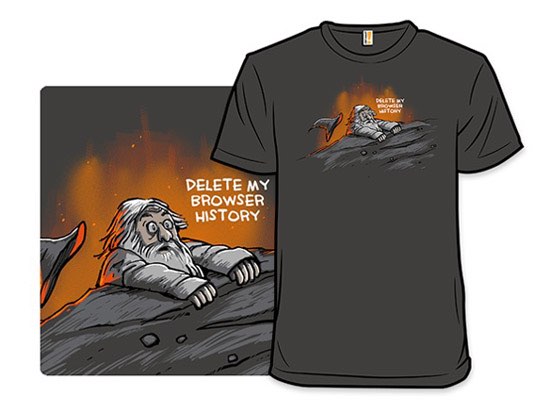 Lord of the Rings 'Delete, You Fools' T-Shirt
Topps Empire Strikes Back Illustrated Coming April 2015
The Hobbit Song – I Will Show You [GLOVER Dance Remix]
'Interstellar' Lands At California Science Center Imax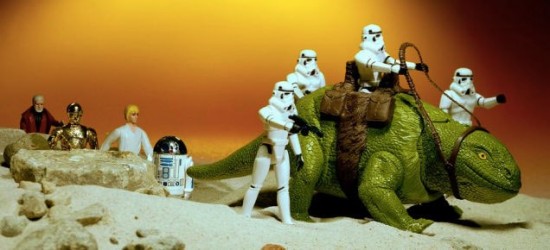 An Incredible High-res Gallery Of All the Original Star Wars ToysHow Paramount is Using Wattpad to Explore 'Project Almanac's' Theme of Second Chances
'Glove and Boots' Puppets Are Merged Together After Experimenting With Teleportation Pods, Like in the Film 'The Fly'
Vudu's digital movie library is rebuilt and easier to use on iOS
Top 10 Title Sequences of 2014Roger Deakins looks back on 1997's 'Kundun,' his only Scorsese collaboration to date
My Year at the Movies: 2014
Jenna Coleman Signs Up for Another Season of 'Doctor Who'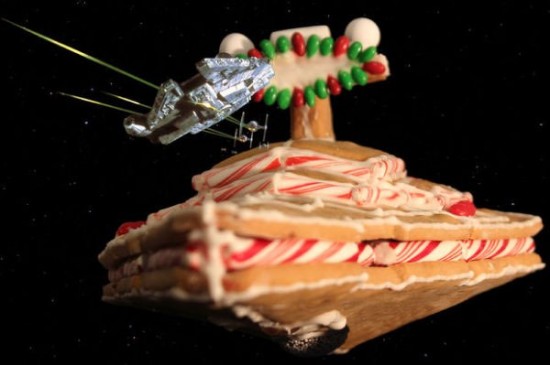 This Gingerbread Star Destroyer Will Bombard Your Tastebuds
The Most Entertaining Popcorn Movies of 2014
Watch: 9-Minute Tribute To The Films Of Jean-Pierre JeunetMeredith's Top 14 Movies Of 2014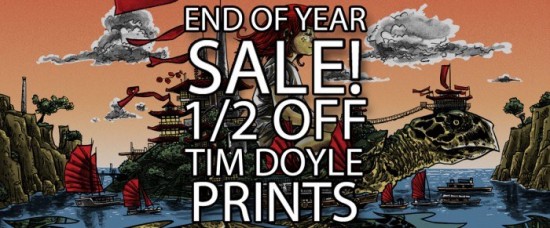 For the next 24 hours, all TIM DOYLE prints, T-shirts, comics, and Postcards are available for 1/2 off of retail
Edgar Wright's Top 40 Favourite Songs Of 2014
Fly Hard – Die Hard/Rudolph Parody Trailer – Rankin/Bass Christmas Movie Mashup
I Think Die Hard Might be a Fairy Tal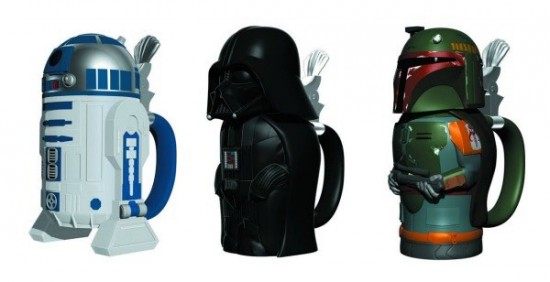 Darth Vader, R2-D2 And Boba Fett Star Wars Steins
10 Actors Who Will Be Huge Stars By The End Of 2015
The Empire is Coming to Town [Star Wars Parody Video]
Teletubbies' Sun Baby Is All Grown Up: Meet 19-Year-Old Jess Smith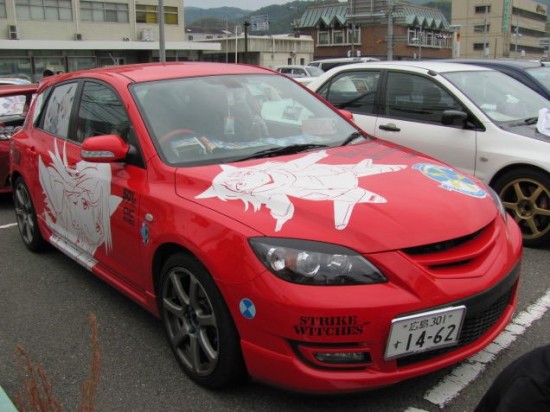 Yes, Anime Themed Cars Are Pretty Common In Japan
Once Upon A Time Graphic Novel Gets A Sequel – The Darkest Past
THE GRAND BUDAPEST HOTEL Featurette "The Story"
New Star Wars Children's Books to Reimagine the Original Trilogy in 2015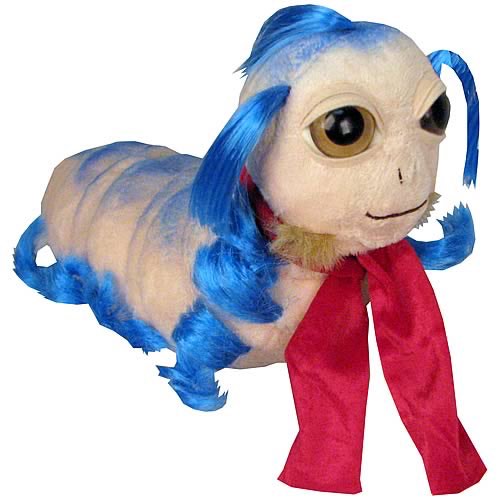 Labyrinth The Worm Plush
DirecTV launches internet TV for $8 per month, but it's all in Spanish
If you have any interesting items that we might've missed that you think should go in /Film's Page 2 – email us!