Pixar's 'The Good Dinosaur' Reveals New Concept Art, Updated Logo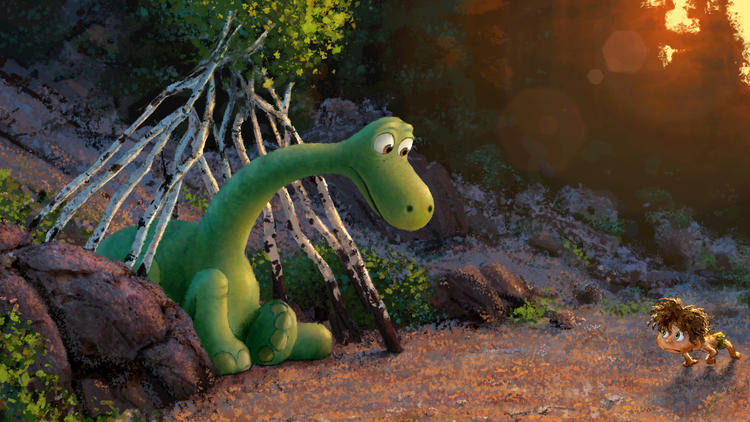 Pixar released zero new features in 2014, but the company is making up for that absence by opening two films in 2015. The first is Inside Out, due out in June, and the second is The Good Dinosaur, scheduled for November. While we've already seen a trailer for the former, the latter remains a bit more mysterious for now. Still, we'll take what we can get — and today, that means a new bit of concept art and an updated official logo.
Get a look at The Good Dinosaur concept art and logo after the jump.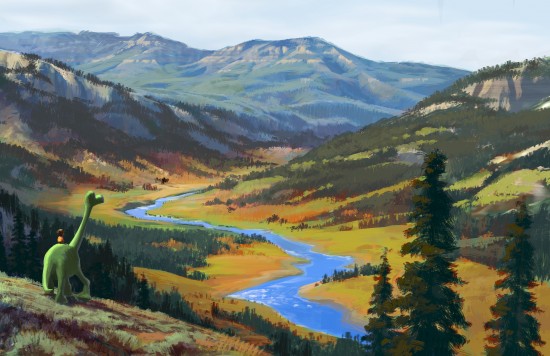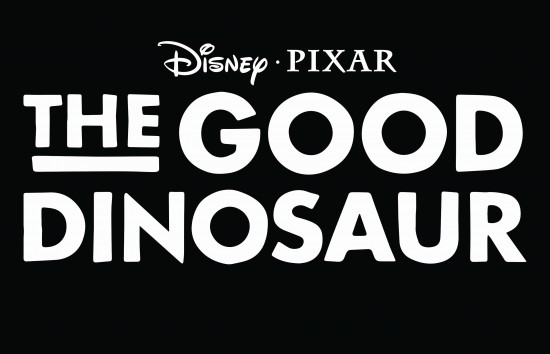 The Good Dinosaur was supposed to be as Pixar's 2014 release. But behind-the-scenes troubles led to a director switch (from Bob Peterson to Peter Sohn) and an 18-month delay, so now we're not seeing it until November 2015. The story was "completely reimagined" as well. The dinosaurs are no longer modeled after Amish farmers, as per Peterson's original concept, and nature is now the primary antagonist of the film.
We'll never know if Sohn's take is the better one, since we'll never actually get to see Peterson's. But at this point, Pixar's earned enough of our trust that we want to see The Good Dinosaur in whatever form it takes.
The Good Dinosaur opens November 25, 2015. John Lithgow and Frances McDormand are among the voice actors. Bill Hader, Neil Patrick Harris, Judy Greer, and Lucas Neff were also part of the voice cast before the shakeup, and presumably still remain on board.
"The Good Dinosaur" asks the generations-old question: What if the asteroid that forever changed life on Earth missed the planet completely and giant dinosaurs never became extinct? In theaters November 25, 2015, the film is a humorous and exciting original story about Arlo, a lively Apatosaurus with a big heart. After a traumatic event unsettles Arlo's family, he sets out on a remarkable journey, gaining an unlikely companion along the way – a human boy. "The Good Dinosaur" is an extraordinary journey of self-discovery full of thrilling adventure, hilarious characters and poignant heart.