New Image From Pixar's 'Inside Out' Conjures Up Distant Memories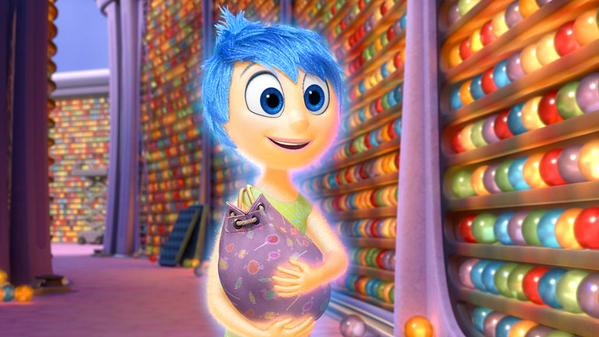 When you start thinking about the narrative possibilities in Pixar's Inside Out, a headache may be in your future. The film is set inside the mind of an 11-year-old girl, as her five primary emotions – Joy, Sadness, Fear, Disgust and Anger – navigate through her life. So the film will visually represent how numerous functions of your mind work. Things like how you learn, remember, recall old memories, dream, react, move, literally anything you do as a human being can fit into this idea for a movie. It's mind-boggling.
A new image from Inside Out has just come online showing how one of those things works in the movie. The image shows how the emotions sit down and watch a memory from the past. Check out the new Inside Out image below.
Thanks to Empire for this new Inside Out image.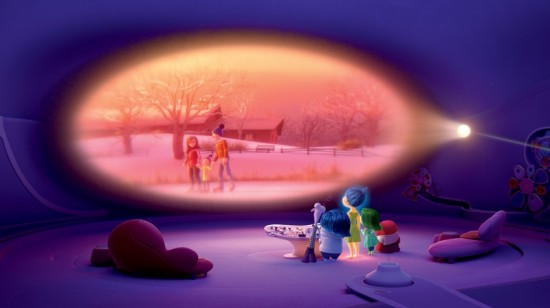 So basically, the emotions can put in a request for a memory from the memory banks, it gets brought up, and played on a projector like you see above. Pretty genius, if you ask me.
Here's the official description of Inside Out, which opens June 19. What did you think of the image?
Growing up can be a bumpy road, and it's no exception for Riley, who is uprooted from her Midwest life when her father starts a new job in San Francisco. Like all of us, Riley is guided by her emotions – Joy (Amy Poehler), Fear (Bill Hader), Anger (Lewis Black), Disgust (Mindy Kaling) and Sadness (Phyllis Smith). The emotions live in Headquarters, the control center inside Riley's mind, where they help advise her through everyday life. As Riley and her emotions struggle to adjust to a new life in San Francisco, turmoil ensues in Headquarters. Although Joy, Riley's main and most important emotion, tries to keep things positive, the emotions conflict on how best to navigate a new city, house and school.