Video: What Do 'The Interview' And 'Total Recall' Have In Common?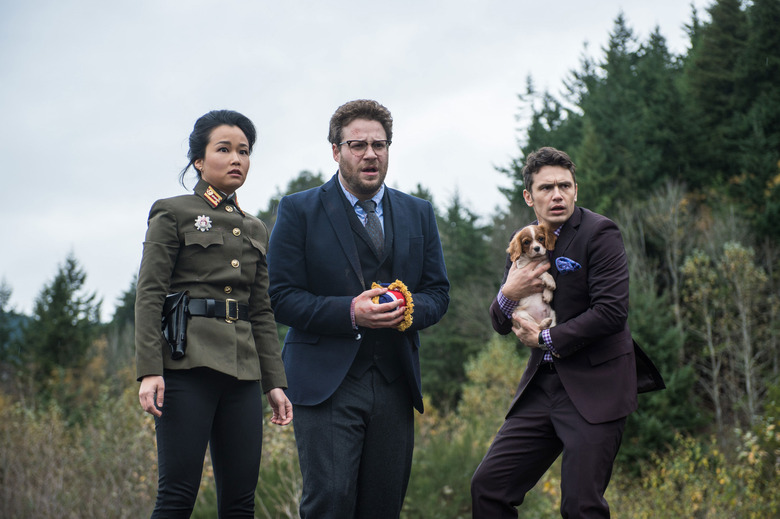 Despite all the controversy around Sony's handling of The Interview, I quite enjoyed the film and found it to be a worthy of Goldberg/Rogen's growing body of work. But even more interesting to me was how certain elements of it resembled Total Recall. There are a few vague, surface similarities – both films feature relatively normal people drawn into a world of espionage and intrigue, who are compelled to assassinate people in power and trigger a rebellion against oppressive forces. But there was one other thing that caught my attention. See my latest video essay and learn what I found the two films have in common. Hit the jump to watch my The Interview Total Recall video essay.
The Interview Total Recall Video Essay
Here's a plot summary for The Interview: 
In the action-comedy The Interview, Dave Skylark (James Franco) and his producer Aaron Rapoport (Seth Rogen) run the popular celebrity tabloid TV show "Skylark Tonight." When they discover that North Korean leader Kim Jong-un is a fan of the show, they land an interview with him in an attempt to legitimize themselves as journalists. As Dave and Aaron prepare to travel to Pyongyang, their plans change when the CIA recruits them, perhaps the most unlikely candidates, to "take out" Kim Jong-un. The film is directed by Seth Rogen & Evan Goldberg. The screenplay is by Dan Sterling, with a story by Seth Rogen & Evan Goldberg & Dan Sterling. The producers are Seth Rogen, Evan Goldberg, and James Weaver.
The film has encountered some controversy after Sony was hacked, the FBI assigned blame to North Korea, and the hackers threatened to attack theaters showing the film. I discussed the Sony hack on a /Filmcast episode featuring Drew McWeeny.