Watch The '2001' Opening With Alex North's Original Score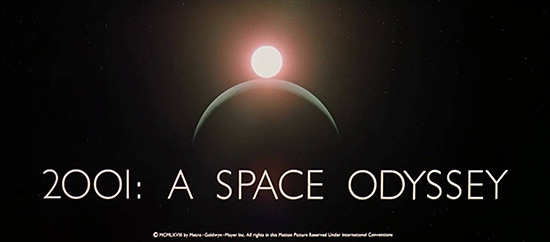 The music of Richard Strauss and Stanley Kubrick's 2001: A Space Odyssey are all but inseparable at this point, as the fanfare from Strauss' composition 'Also sprach Zarathustra' became the unforgettable sonic accompaniment to the opening of Kubrick's film. But the movie was originally going to be scored by Alex North. In fact, North composed an entire score for the film, which Kubrick ultimately discarded. If you haven't seen it before, below you can watch a clip of the opening featuring the original 2001 score by Alex North score intact.
This isn't a new clip, but it is doing the rounds again, and there's never a bad time to dive back into alternate cinema history. And with Mondo recently releasing North's score on LP and our own look back at Kubrick's career landing on 2001 as his ultimate achievement, there's every reason to have a look at this again.
Of the original 2001 score by North, Kubrick once told Michael Ciment,
Although [North] and I went over the picture very carefully, and he listened to these temporary tracks and agreed that they worked fine and would serve as a guide to the musical objectives of each sequence he, nevertheless, wrote and recorded a score which could not have been more alien to the music we had listened to, and much more serious than that, a score which, in my opinion, was completely inadequate for the film.
So North's score was tossed aside in favor of compositions by Johann Strauss ('The Blue Danube'), Richard Strauss ('Zarathustra'), György Ligeti ('Atmospheres,' 'Lux Aeterna'), and Aram Khachaturian's (the 'Gayane' ballet suite) among others.
I can't imagine that you need to recall the opening as Kubrick finalized it, but here's a quick clip: