'The Wedding Ringer' Trailer: Kevin Hart Can Make Or Break Josh Gad's Wedding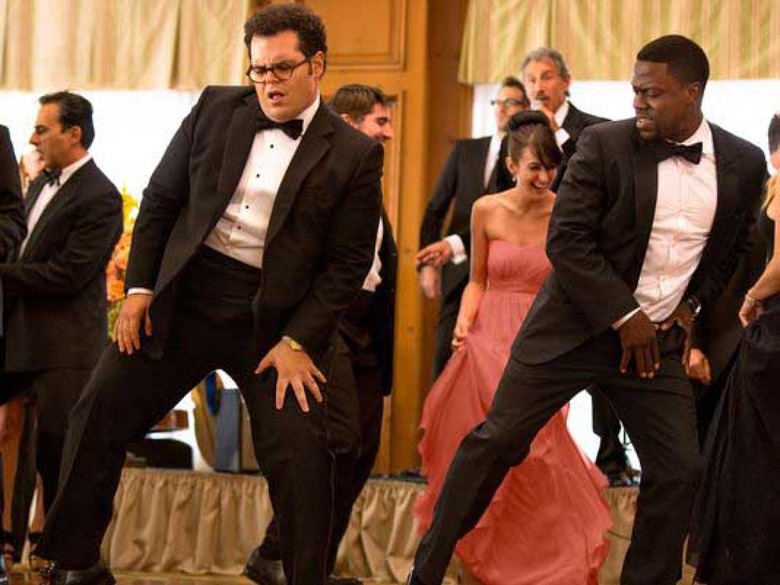 It's a little awkward for Sony right now with respect to Kevin Hart, but the comic's new film, with co-star Josh Gad, is still opening in January, and we've got the latest trailer to prove it. And what is it with Hart being hired as the guy to make awkward guys' lives easier? In Get Hard he helps Will Ferrell get ready for prison, and here he helps Josh Gad prepare for his wedding by allowing the guy to act like he has real friends. This new Wedding Ringer UK trailer has a bit of new footage and some jokes that you might not have seen.
The Wedding Ringer opens on January 16. Trailer via YouTube.
Doug Harris (Josh Gad) is a loveable but socially awkward groom-to-be with a problem: he has no best man. With less than two weeks to go until he marries the girl of his dreams (Kaley Cuoco-Sweeting), Doug is referred to Jimmy Callahan (Kevin Hart), owner and CEO of Best Man, Inc., a company that provides flattering best men for socially challenged guys in need. What ensues is a hilarious wedding charade as they try to pull off the big con, and an unexpected budding bromance between Doug and his fake best man Jimmy.