'Inherent Vice' Breakout Star Katherine Waterston Offered Steve Jobs Role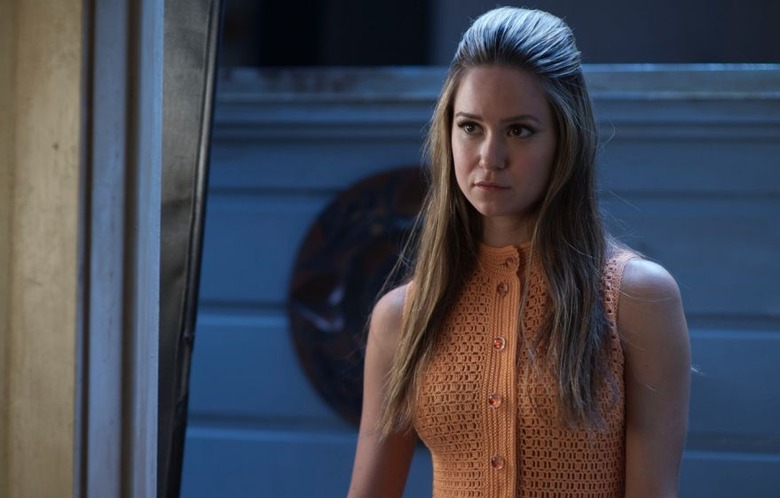 Everyone who walks out of Paul Thomas Anderson's Inherent Vice is likely wondering why we haven't seen more from Katherine Waterston until just now. That's due in no small part to the fact that she doesn't just help drive the Inherent Vice plot, but takes center stage for one of the film's most arresting scenes, performing in an unbroken long and very vulnerable take. (In fact, Waterston has been working for quite a while, and Boardwalk Empire fans should recognize her immediately.) Now Waterston has been offered a role in the Steve Jobs film scripted by Aaron Sorkin and set to be directed by Danny Boyle.
Deadline reports that Waterston has the option of taking the role of Chrisann, Jobs' first wife. At this point we don't know if she'll grab it, but we hope so, if only because it means we'll see more of her work sooner rather than later. 
Universal picked up the Jobs movie after Sony walked away from it weeks ago. At this point, it is set to star Michael Fassbender as Jobs, Seth Rogen as Steve Wozniak, and Jeff Daniels as John Sculley. And Kate Winslet has been tipped as the likely choice to play Joanna Hoffman, who was part of the original Apple Macintosh dev team.
Beyond that, this particularly public casting and development process is still more or less where it has been for weeks. The film should shoot early next year, and features a look at Steve Jobs through the lens of three major product launches at various points in his career.